Apple Pie Jam…a Delicious Treat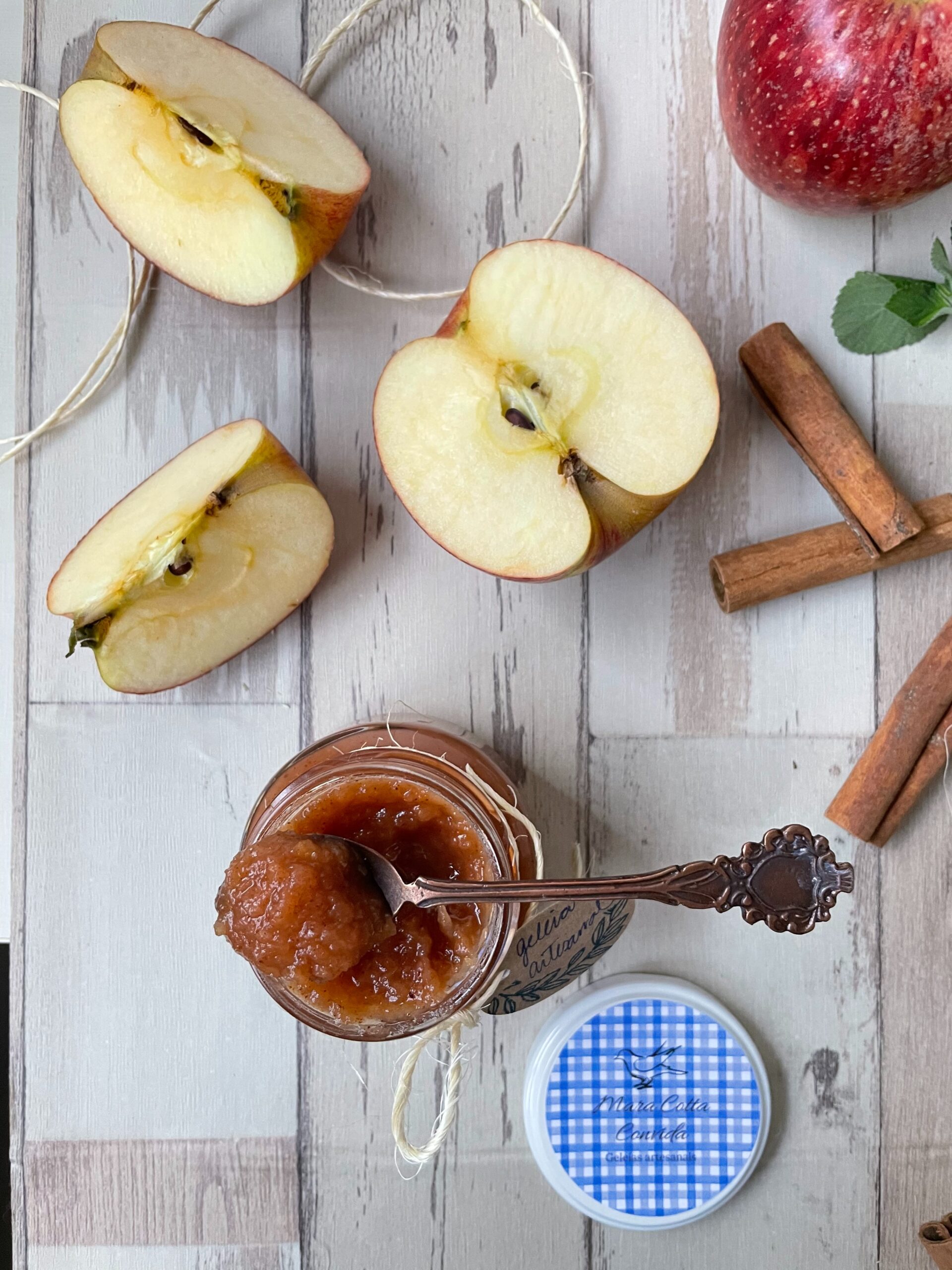 The Taste Of Autumn
If you love Apple Pie you are going to fall in love with this delicious recipe for Apple Pie Jam. I am very lucky where I live to get apples locally at our orchard for only 25 cents a pound! I have dried so much fruit this fall! First peaches, then pears, and finally apples. I was really glad when I was done and I feel lucky to be able to do this for my family with all that is going on in our country. We love jam in our family. My mom use to can all different kids of jam. I loved her raspberry and strawberry freezer jam the best. I made lots of freezer jam this year as well. I also froze a lot of fruit for smoothies. You can make lots of things with apples, we love Apple Cobbler, Apple Bread, Apple Pie, Apple Muffins, Applesauce, dry some in your dehydrator and of course this make this yummy jam.You can use a variety of apples to make this jam. One of my favorites is Granny Smith and Honeycrisp apples.This jam is scrumptious on your English muffins, pancakes,waffles, ice cream, or use it to make your next peanut butter and jelly sandwich! The beauty of this jam is that you cook it slow and let the natural pectin in the apples do its job. (No pectin needed) Remember Grandma did not use pectin and she made delicious jams.A good way to tell if the jam is ready is to dunk a spoon in the mixture and hold it over the pan. If there is a slow drip off the back side of the spoon, the consistency is perfect and it's ready to pull off the heat.What you will need for this recipe…Apples…..2 granny smith applesSugar…..to sweeten the applesLemon Juice...this counters some of the sweetness.Lemon Zest..It's often used with or without lemon juice to add tangy flavor to recipes. Spices…Apple Pie SpiceThis is truly a sweet treat! It tastes just like apple pie and so easy to make.Put it together with a loaf of homemade bread as a gift for family and friends, or your kid's teachers this Thanksgiving and Christmas holidays.Get your apron on and lets make some…..
Ingredients
2  Granny Smith apples
1-1/4 cups cups White sugar
1/4 cup  Water
1 tbsp  Lemon juice
1 tbsp Lemon zest
1 tsp  Apple pie spice
Instructions
INSTRUCTIONS FOR THE APPLE PIE JAM
Peel and dice the two Granny Smith apples. Zest and juice one lemon into separate bowls and set aside.

Add water, sugar and the diced apples to a medium sauce pan. Bring to boil over medium-high heat stirring all the time.

Turn down your heat and add the lemon juice, zest, and apple pie spice. Continue to stir and reduce the liquid to a light syrupy consistency.

Ladle hot jam into sterilized bottles and tightly sealed by inverting them to cool. You can keep it in the refrigerator for up to 2 weeks.
---