How To Make Buttermilk In 10 Minutes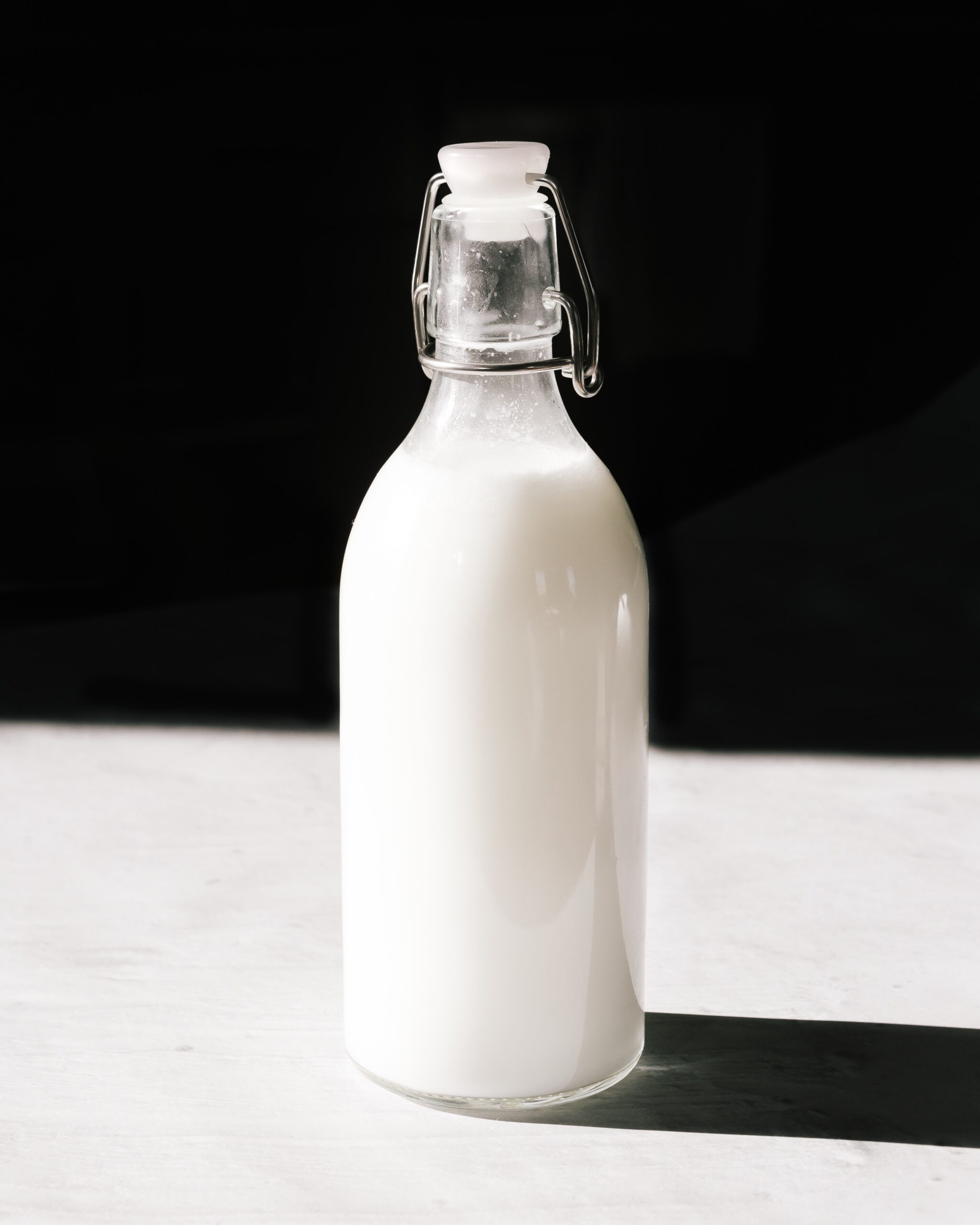 Have you ever been baking and see that your recipe calls for buttermilk? I don't know about you but I usually do not have that in my refrigerator. I have a way to make just what you need with this Homemade Buttermilk Recipe and it only takes 10 minutes!
No need to run to the store to buy a quart at your local grocery store.
Buttermilk is a more acidic and thicker type of milk. When used in baking is makes things more tender and has a slightly tangy flavor.
When making your homemade buttermilk, you have to add an acid to it. You will need to use either white vinegar or freshly squeezed lemon juice as your acid. Both work perfectly.
I can just imagine my grandma making butter and buttermilk. After she churned her butter the liquid that was leftover was buttermilk.. Today cultured buttermilk is made by adding bacteria to milk that causes it to start fermenting, which is where the tangy flavor comes from. 
I found these easy tables to help you with amounts from
Crazy for Crust
.
1/4 cup buttermilk = 1/4 cup milk + 3/4 teaspoon lemon juice
1/3 cup buttermilk = 1/3 cup milk + 1 teaspoon lemon juice
1/2 cup buttermilk = 1/2 cup milk + 1 1/2 teaspoons lemon juice
3/4 cup buttermilk = 3/4 cup milk + 2 1/4 teaspoons lemon juice
1 cup buttermilk = 1 cup milk + 1 Tablespoon lemon juice
2 cups buttermilk = 2 cups milk + 2 Tablespoons lemon juice
You can even make vegetarian or vegan buttermilk, too! Just use soy milk or almond milk in place of regular milk!
You can now use buttermilk more often with this easy recipe.
Ingredients
1 cup  whole milk
1 tbsp  lemon juice (or white vinegar)
Instructions
Fill a measuring cup with your vinegar or lemon juice. Pour the milk on top to reach one cup.

Stir the milk and lemon juice to mix well.

Allow the mixture to sit and curdle for 10 minutes. Then stir again and use as needed.
---