A Breakfast Favorite..Homemade Honey Granola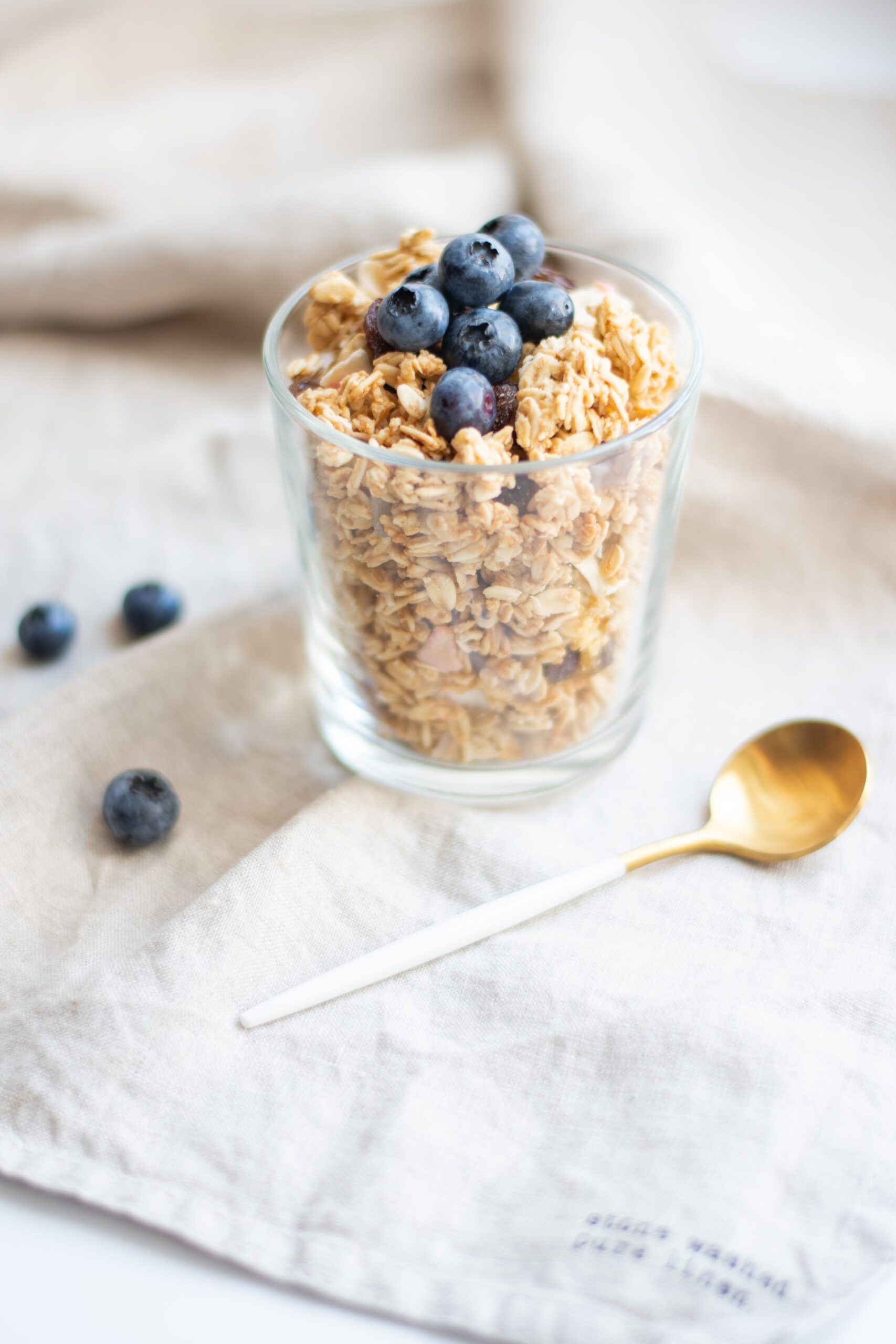 I'm in love with homemade granola. I have searched through the years for a granola recipe that did not take much time.  This homemade honey granola is delicious, and incredibly easy! It is is naturally sweetened with honey (or maple syrup). SO yummy and crunchy!! Perfect for breakfast or sprinkling over a yogurt.Made with oats, almonds, cinnamon, maple syrup and a little brown sugar, this Homemade Granola recipe I am sharing is my go-to-recipe. It is seriously so good!Let me share this recipe with you…..
Ingredients
2 1/2 cups old fashioned oats
2/3 cup all-purpose flour
1/2 cup light brown sugar packed
1/3 cup almond slices
1 1/2 tsp ground cinnamon
1/2 tsp ground nutmeg
1/2 cup salted butter (1 stick)
1/2 cup honey (or maple syrup
1/3 cup peanut butter (optional)
1 tsp vanilla extract (I double this)
Instructions
Preheat oven to 250F degrees. Spray baking pan with nonstick cooking spray or line with parchment paper.

In a large bowl, combine oats, flour, brown sugar, almonds, cinnamon and nutmeg. Stir well.

In a separate bowl, combine butter, honey (and peanut butter, if using). Microwave until butter is completely melted.

Stir well and then add in vanilla extract and stir again.

Pour melted butter mixture over oat mixture. Stir well to combine.

Spread granola mixture onto baking dish. Making sure it is spread out as much as possible.

Bake for about 65-70 minutes.

When it's finished, take pan out of oven and give it all a good stir (if you're using any dried fruits like raisins, etc., add them in at this point) and then allow it to cool.

Once it's cool, you'll need to go through and break it up into smaller clusters. You are going to love this Granola ENJOY!
---