SCRUMPTIOUS PECAN PIE CHEESECAKE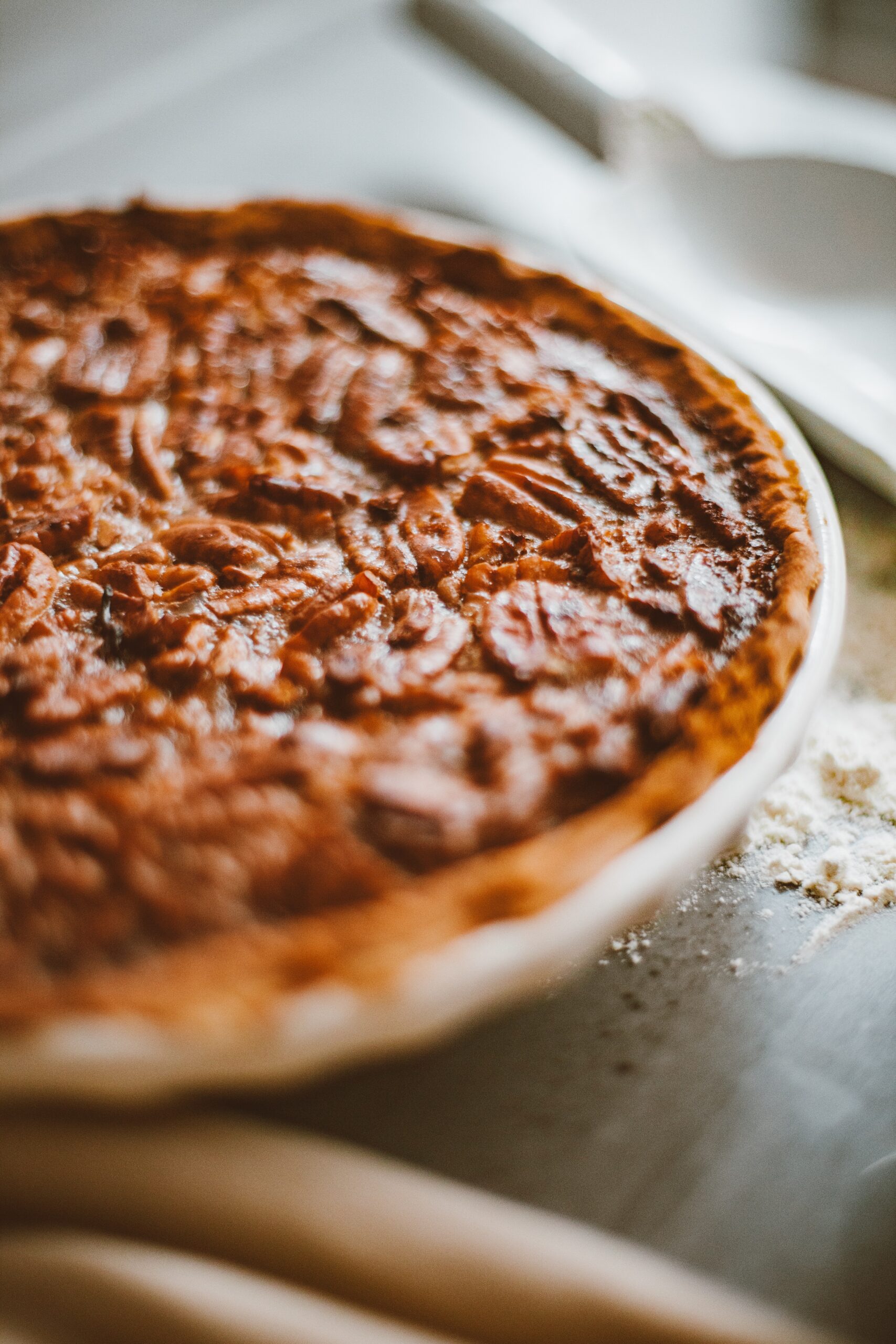 We love cheesecake in our family, so when I found this Scrumptious Pecan Pie Cheesecake I knew I had to share with you. Pecan pie cheesecake is the best of both worlds, With all the flavors of your favorite pie, but with a creamy, cheesy filling trust me on this it is amazing!
It is a
rich and decadent
dessert and OH SO
GOOD!!
After all who wouldn't love cheesecake topped with pecans and warm caramel drizzled over! Your mouth will be in cheesecake heaven.
Bake this cheesecake recipe for the next holiday or anytime and impress your family and friends with this classic dessert! This is one dessert you don't want to miss.
A couple of tips I have learned to make the perfect cheesecake are from
Broma Bakery
….
Make sure ALL ingredients are at true room temperature….The cream cheese, eggs, and sour cream must all be at TRUE room temperature in order to beat together into a creamy, clump-free cheesecake.
Do not over beat the cheesecake... Over beating the cheesecake causes air bubbles. And air bubbles mean one thing: cracks. Only beat the cheesecake mixture until it's creamy!
I know your family will love this recipe! Happy Holidays!
Ingredients
1

homemade 9 inch pie crust or refrigerated prepackaged pie crust
1 8 ounce package cream cheese room temperature
3  eggs divided
3/4 cup  granulated sugar divided
4 tsp  vanilla divided
1/2 cup  light corn syrup
3 tbsp  butter melted
1/4 tsp  salt
2 cups  toasted pecan pieces
Instructions
INSTRUCTIONS
Preheat oven to 350 degrees.

Place your homemade or prepackaged pie crust in a 9 inch deep dish pie plate.

Using a large bowl, beat the cream cheese, 1 egg, 1/4 cup sugar and 2 teaspoons vanilla together until smooth. Pour the cream cheese mixture into the bottom of the pie crust, spread out evenly, bake for 15 minutes.

In another large bowl, add the remaining 2 eggs and 1/2 cup sugar. Whisk together until well combined. Add the corn syrup, butter, the remaining 2 teaspoons of vanilla and salt to the bowl. Whisk until well blended together.

Sprinkle the toasted pecan pieces evenly over the baked cream cheese layer in the pie plate. Slowly pour the corn syrup mixture evenly over the pecans. Bake 35 – 40 minutes or until set in the middle. Cool completely. Refrigerate pie. Refrigerate any leftovers.
Some More Easy Pie Recipes
---