Red Lobster Cheddar Biscuits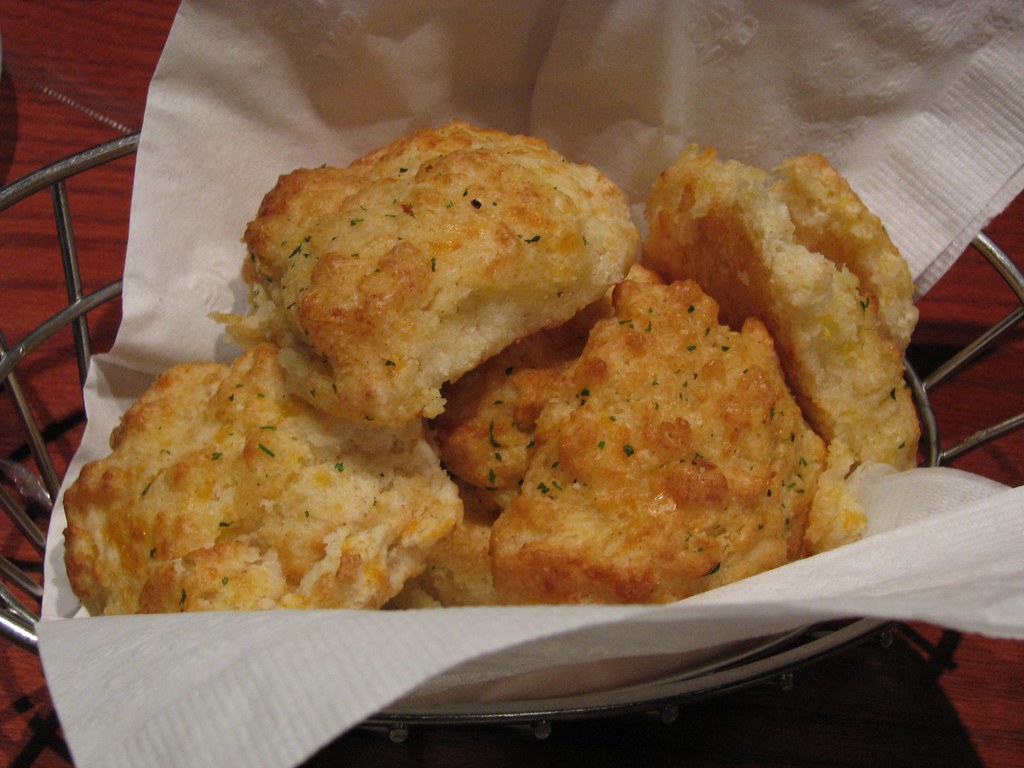 I have made these biscuits from a box for years but this recipe for Red Lobster Cheese Bay Biscuits is so much better. They are loaded with delicious garlic butter and shredded cheddar cheese and are even better than the ones they make at Red Lobster!
I know it will become a favorite at your house.
You can now make these biscuits from the comfort of your own home with this recipe that is so simple to make.
The best part is it only takes 20 minutes to have these mouth-watering biscuits ready to serve.
You will need the following ingredients….
All-purpose flour
 Sugar
Baking powder
Baking soda
Salt 
Garlic powder
Unsalted butter
Shredded cheddar
Buttermilk 
TOPPING
Unsalted butter 
 Garlic salt Dried parsley
A little tip to help you make the BEST biscuits ever….freeze your butter for 15 minutes before you start and use a box grater to grate your butter.
Grab this 
awesome cookie dough scoop for making these biscuits.
These Cheddar Garlic Biscuits go well with just about anything, but they're especially yummy served with Italian food, seafood, and soups. ( They are great for breakfast too!)
Just mix, drop, bake, sprinkle with love and enjoy!
Ingredients
2 cups flour
1 tbsp sugar
2 tsp baking powder
1 tsp baking soda
1/2 tsp salt
1/2 tsp garlic powder
12 tbsp cold unsalted butter
1 cup .shredded cheddar cheese 
1 cup  buttermilk
TOPPING
4 tbsp  unsalted butter
1/2 tsp  garlic salt
1 tsp  dried parsley
Instructions
Preheat the oven to 400°F

Mix the flour, sugar, baking powder, baking soda, salt, and garlic powder into a large bowl and set aside.

Add 12 tablespoons of the cold butter into the flour mixture. Cut in the butter with a fork until you have pebble sized pieces.

Stir in the shredded cheddar cheese.

Add the buttermilk. Use a spoon to stir together.

Using a ¼ measuring cup, scoop out the biscuits and place them on a parchment-lined baking sheet. (Or use a cookie dough scoop.)

Bake 12-15 minutes or until lightly browned.

When the biscuits are done, melt the 4 tablespoons of butter in a small bowl. Mix in the garlic salt and dried parsley.

Using a pastry brush, or spoon, brush the butter mixture on top of the baked biscuits.

ENJOY!
Notes
Don't have buttermilk, add 1 tablespoon of white vinegar to a 1 cup measuring cup. Then fill to the top with whole milk.
---