Moist Banana Pineapple Bread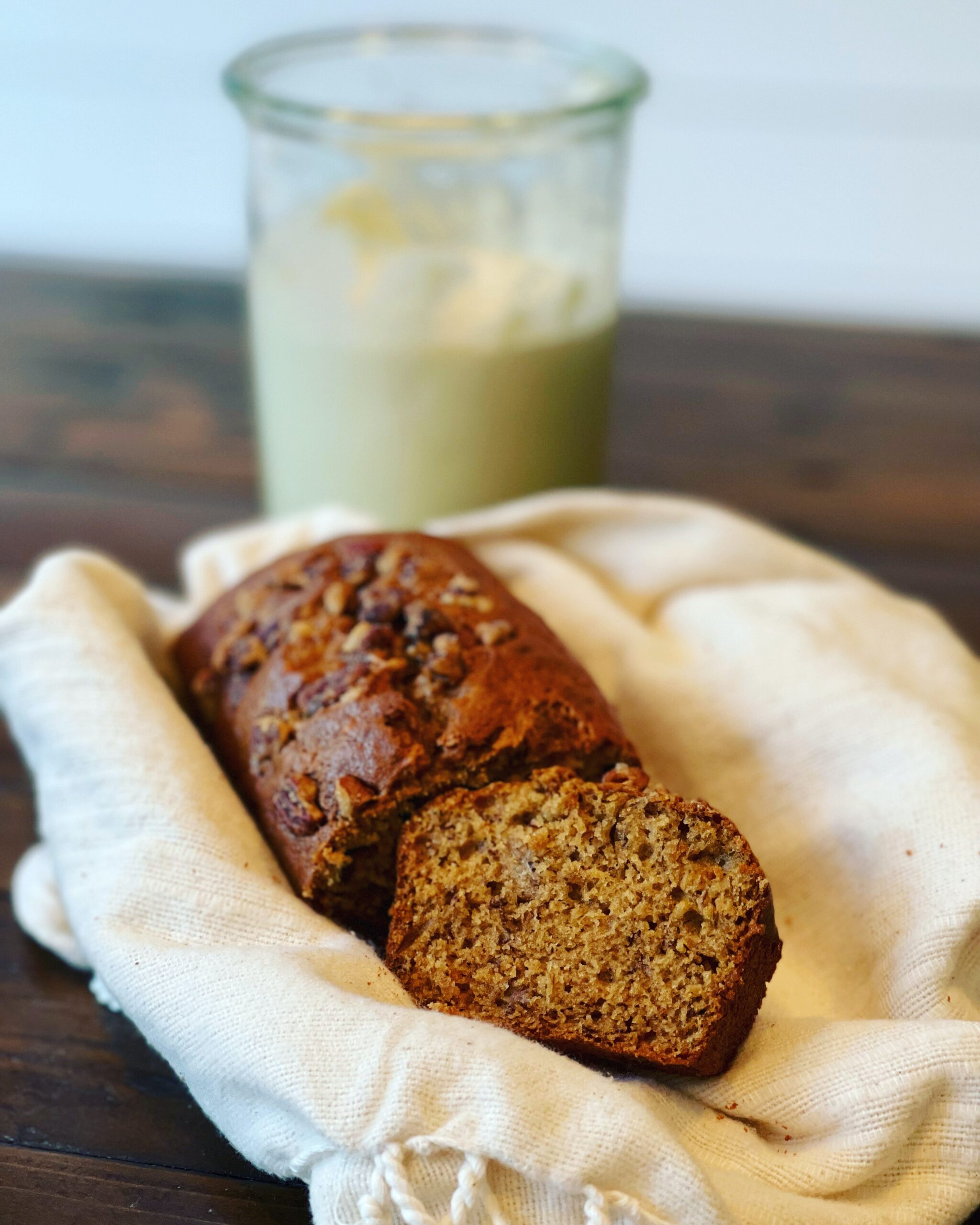 Today I want to share with you a wonderful recipe for Pineapple Banana Bread. You will love the texture of this bread just by adding pineapple. It makes it soooo delicious!
I love to make Quick Breads. Our family loves to eat them!  They are so easy, and the ingredients for this Pineapple Nut Bread are probably already in your pantry too. You will want to keep this recipe close by because I know it will become a NEW Favorite!
This Pineapple Banana Bread is the best way to use up those ripe bananas on the counter. Everyone that makes this bread absolutely loves it!
I LOVE this recipe!!! NEVER AGAIN will I make banana bread without pineapple!
INGREDIENTS….
Bananas
Butter
Eggs
Vanilla Extract
All-Purpose Flour
Granulated sugar
Crushed pineapple with juices
All-purpose flour
Baking soda
Baking powder
Store leftovers in a sealed container at room temperature for up to 48 hours, or you can store the bread in the refrigerator. 
WHAT ARE THOSE BLACK SPECKS IN BANANA BREAD?
Ever wonder what the black specks are in the bread, they are banana seeds. Next time you take a bite of banana, notice the small black seeds that run down the middle.
One of the earliest known recipes for banana bread appeared in Pillsbury's 1933 Balanced Recipes cookbook.
This recipe used mashed bananas, flour, sugar, eggs, butter, baking soda, thick sour cream and salt.
Over time, other ingredients like cinnamon, vanilla extract, and chopped nuts were added to the basic recipe to give banana bread even more flavor and texture. (Thanks
Liana's Kitchen
for sharing this information.)
If you want to see the evolution of banana bread, 
King Arthur Flour
 took a look at banana bread recipes from the 1930s through today. I think you will like it.
Are you ready to make this delicious banana and pineapple bread? Scroll down and enjoy!! 🙂
Ingredients
1 cup sugar
1/3 cup softened butter
2 large eggs
1 tsp vanilla
1 1/2 cups ripe mashed bananas
8 ounces crushed pineapple with juice
2 cups flour
1 tsp baking soda
1/2 tsp salt
1/4 tsp baking powder
Instructions
Preheat the oven to 350 degrees F. Coat the bottom of an 8 1/2 x 4 1/x-inch loaf pan with nonstick cooking spray (or butter). Set aside.

Combine the sugar and softened butter in a large bowl. Stir in the eggs and vanilla until blended. Then add the mashed bananas and crushed pineapple with its juices; stir to combine.

Add the flour, baking soda, salt, baking powder to the banana mixture and stir just until moistened.

Transfer the batter to the prepared loaf pan. Bake until a toothpick inserted in the center comes out clean; about 55 to 60 minutes. Cool in the pan for 5 minutes then slice and enjoy!
---