Melt-In-Your-Mouth Sugar Cookies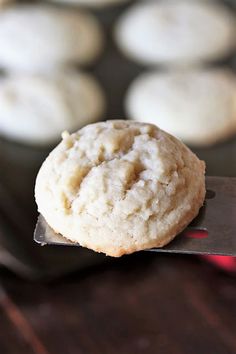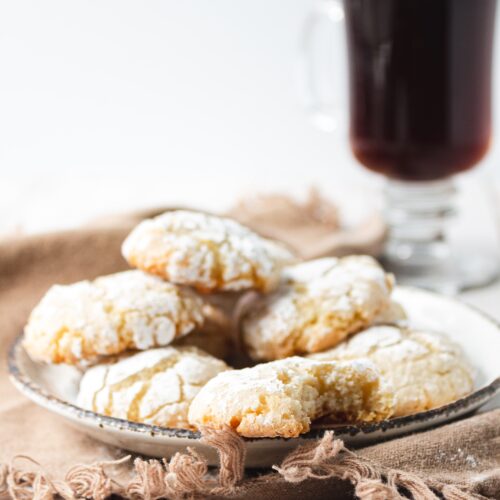 Heavenly Sugar Cookies
Who doesn't like a melt-in-your mouth sugar cookie? Most people agree that homemade sugar cookies are a classic. I remember as a child making them with mom for Christmas, but sugar cookies are good anytime. I found this Sugar Cookie recipe a long time ago when I first started cooking. These sugar cookies are so easy to make with ingredients right in your pantry.At the last place I worked at I made 100 cookies everyday. I look back on that know and wonder how I did that. ( I was much younger!) We had to have fresh cookies and coffee out for people that came and visited their family at Rosewood Specialty Care Center. Plus the residents sure loved them!I made all different kinds of cookies so let me share a couple of tips I have learned through the years. Do over bake your cookies or they will be crispy. Take them out a few minutes before they are done and just let them sit on the cookie sheet for 5 minutes. Another thing I have learned is you always double your vanilla in any recipe that calls for it. So much more flavor!! I learned so much more and I will put them under Cooking Tips.If you need a dessert quick make a batch of these Melt-in-Your- Mouth Sugar Cookies. They are so soft and so delicious This is the Best Sugar Cookie Recipe ever! Are you ready to make some? Let's get started….
Prep Time
10

minutes
mins
Cook Time
10

minutes
mins
Total Time
20

minutes
mins
Ingredients
1 cup shortening
1 cup Wesson oil (any kind will do that is what they used in the recipe.)
1 cup sugar
1 cup powdered sugar
2 eggs
4 1/2 cups flour
1 tsp salt
1 tsp soda
1 tsp cream of tarter
1 tsp vanilla
Instructions
Preheat your oven to 375 degrees. Cream the shortening, oil, and sugar. Add 2 eggs and beat again.

Add the flour, salt, soda,cream of tarter, and vanilla. Beat until well mixed. Form into 1 inch balls and roll in sugar. Place on a greased cookie sheet and flatten with a fork.

Bake for 8-10 minutes. ENJOY!!
Keyword
heavenly sugar cookies, melt-in-your-mouth
---