Scrumptious Cranberry Meatballs….You Can't Stop Eating Them!!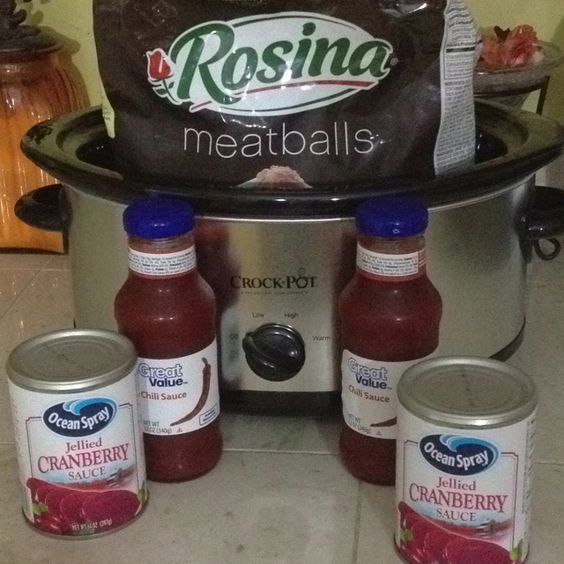 I went to a ladies luncheon last week and they had these Scrumptious Cranberry Meatballs. My family went crazy over them for dinner. I made a double batch and they were gone in no time!! Literally everyone just wanted more meatballs.
I served them with rice, lettuce salad, sliced fruit , and yummy chocolate chip bars.
When you put cranberry sauce with a jar of chili sauce your tastebuds go crazy!! So sweet and Tangy!!
Let's get cooking…..only 3 Ingredients!!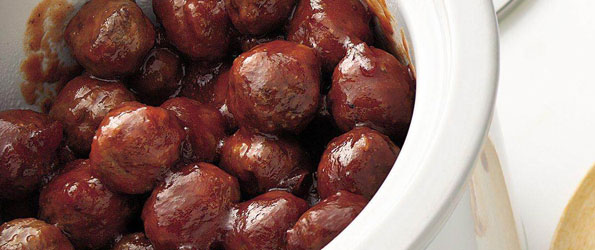 Cranberry Meatballs
Your family will request that you make Cranberry Meatballs all the time. Make a lot because they are going to be eaten fast. They are soooo good!!!!!!!!
Ingredients
2 bags beef, turkey or pork frozen fully cooked meatballs (I bought mine at Fred Meyers)
28 ounces whole berry cranberry sauce (I like the Ocean Spray brand.)
24 ounces Heinz chili sauce
Instructions
Put your meatballs, frozen or homemade, in a crockpot or a bigger pan depending on how many you are making.

In a bowl whisk the cranberry sauce and chili sauce together.

Pour sauce over meatballs and stir to combine.

If cooking in a crockpot cook on low for 2-3 hours. If cooking in your oven adjust your oven to 300 degrees and cook for 3 hours. I love this classic recipe for Cranberry Meatballs. Enjoy!!
---