Hobo Dinner Foil Packets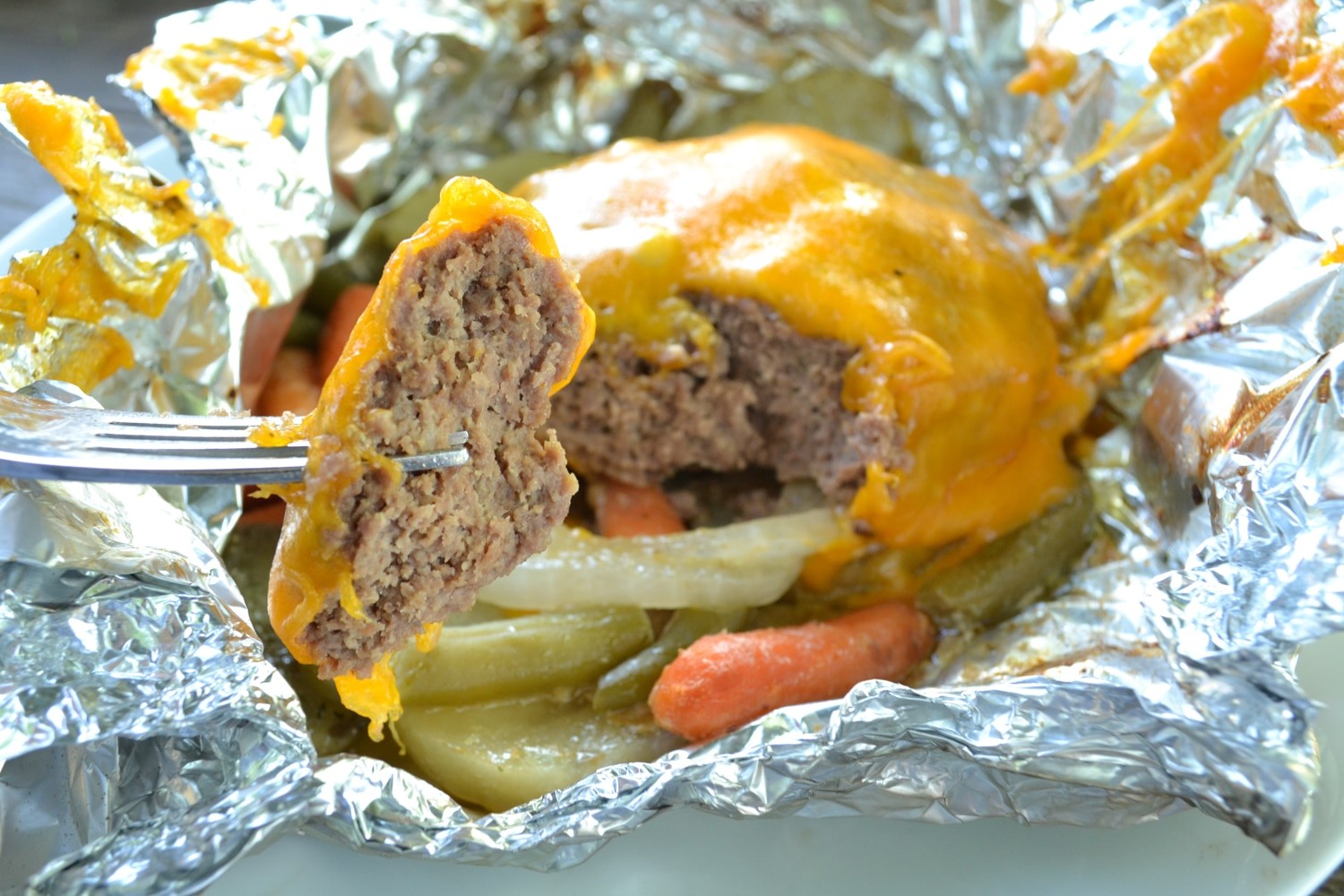 Today I am sharing a yummy recipe for Hamburger Foil Packets also known as "Hobo Dinner Foil Packets." These packets are made with seasoned hamburger patties and frozen or fresh vegetables wrapped in aluminum foil and cooked in the oven or over a campfire.We love them in our family and each member can choose what they want in their packet. This is a great way to let everyone create their own meal with their favorite meats, veggies, and seasonings!(Even your fussy eaters will love this!)The ingredients include ground beef, salt, pepper, garlic powder, onion powder, chili powder, butter, russet potatoes, onion, and carrots. The recipe can be customized with a dollop of cream of mushroom, or cream of chicken soup. Cooking times vary depending on the size of the packet.Hobos date back to the depression era when the homeless roamed the country and cooked dinner over an open fire. I love making this recipe on hot summer months. It comes together so quickly and it just takes 45 minutes on your grill. INGREDIENTS YOU'LL NEED…..ground beef salt and peppergarlic saltonion powdercarrotschili powderbutterrusset potatoes onioncolby cheeseYou can grill on a preheated grill set to 400 degrees for 45 minutes or until the vegetables are soft and the meat is fully cooked.Or on a Campfire when you place the foil packets directly on the hot coals, not the flames. Cook for 45 minutes, or until the food is cooked through.If you're planning to cook these over the fire, put a cabbage leaf on the bottom of the packet. It will help prevent the outer edges from burning before the center is done. Use toothpicks with colored ends to help tell which belongs to which person. I hope you will make some Hobo Dinner Foil Packets for an EASY summer dinner.Happy cooking!
Ingredients
Instructions
In a bowl, mix together the beef, salt and pepper, chili powder, garlic powder, and onion powder until the spices are evenly incorporated.

Form beef mixture into 4 equal-sized patties. Set aside.

Spread out 4- 12-inch sheets of heavy-duty aluminum foil.   

Divide the vegetables up in the center of each sheet of foil and dot the top with 1 tablespoon of cubed butter.

Top the vegetable layer with a beef patty.

To seal the foil packet, bring the short sides together in the middle and gently fold down to completely seal. Then, roll up the ends. Add another sheet and close that up around it too. This will help keep all those wonderful flavors inside the foil. Cook on the grill or over the fire around 45 minutes.

Open the foil packs very carefully as they will be very hot. Place a slice of sliced cheese on top of the burger. Again, loosely cover with foil and allow to steam until cheese is melty about 5 minutes.

ENJOY!!
---