Easy To Make Chocolate Cheesecake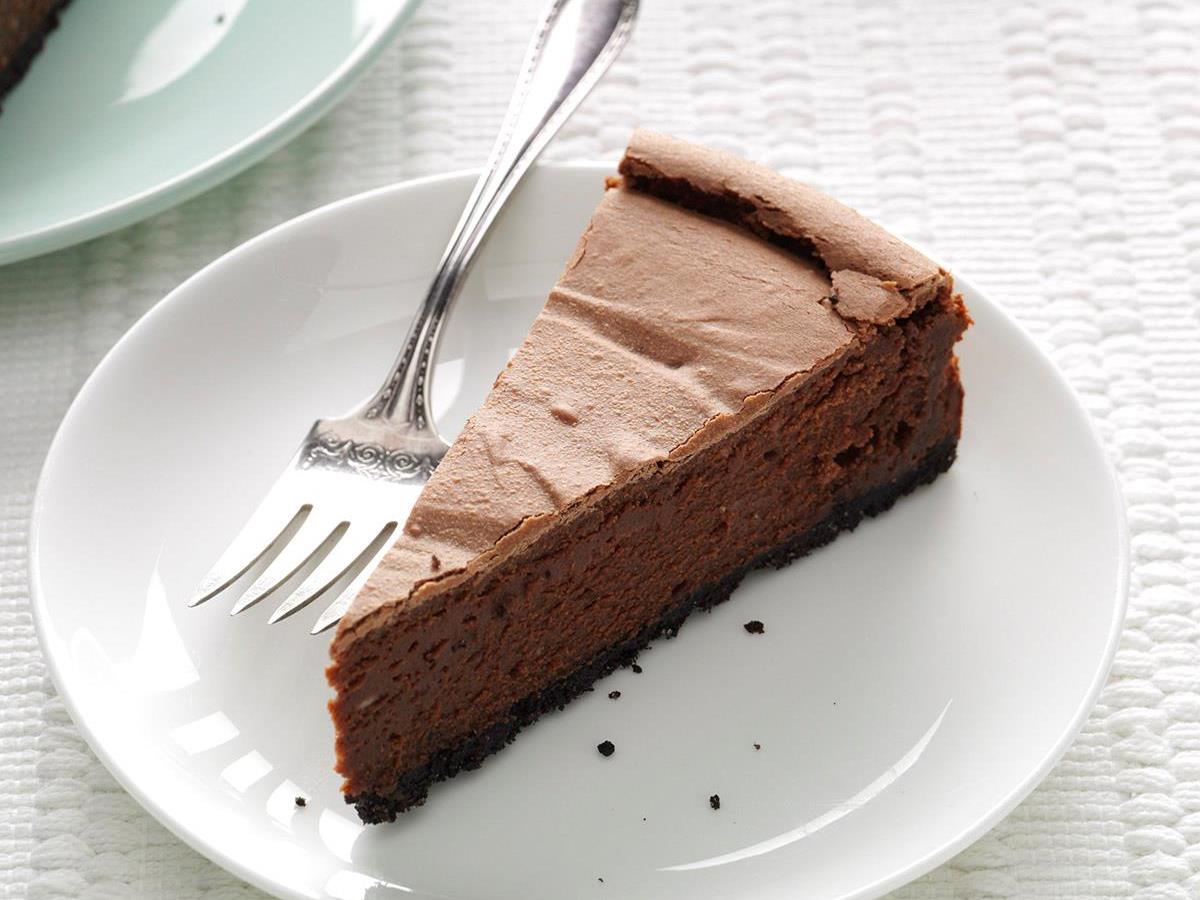 I am calling all chocolate lovers! This Chocolate Cheesecake is rich, creamy, and decadent. This is another one of those recipes you will make again and again. So easy to make and every bite tastes as good as it looks and Grandkid approved!This homemade chocolate cheesecake recipe is full of chocolate flavor for the ultimate chocolate lover! If you're a cheesecake fanatic, you need a this Chocolate Cheesecake in your life!HERE ARE THE INGREDIENTS YOU NEED TO MAKE THIS CHOCOLATE CHEESECAKE….Oreo cookiesButterChocolate ChipsCream CheeseSugarEggsA Little Tip….Reserve about 2 tablespoons chocolate crumbs from the crumb crust, prior to baking. Then Sprinkle some crumbs over the top of each slice just before serving.In the mood to bake a cheesecake? Let's get started….
Ingredients
CRUST
1 cup crushed chocolate wafer crumbs
3 tbsp sugar
3 tbsp butter, melted
FILLING
2 cups semisweet chocolate chips
2 packages (8 ounces each) cream cheese, softened
3/4 cup sugar
2 tbsp all-purpose flour
2 large lightly beaten eggs, room temperature
1 tsp vanilla extract
Strawberries and white chocolate shavings, optional
Instructions
In a small bowl, combine cookie crumbs and sugar; stir in butter. Press onto the bottom of a greased 9-in. springform pan; set aside. In a microwave, melt chocolate chips; stir until smooth. Set aside.

In a large bowl, beat the cream cheese, sugar and flour until smooth. Add eggs; beat on low just until combined. Stir in vanilla and melted chocolate just until blended. Pour filling over crust.

Bake at 350° for 40-45 minutes or until center is almost set. Cool on a wire rack for 10 minutes. Carefully run a knife around edge of pan to loosen; cool 1 hour longer. Refrigerate overnight.

Garnish slices with strawberries and chocolate shavings if desired. Refrigerate leftovers.
---