Easy Barbecued Baked Beans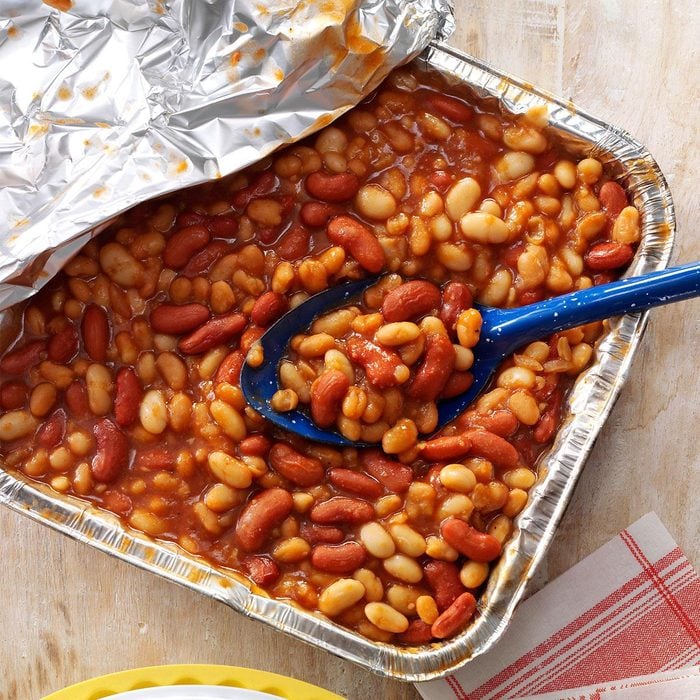 Memorial Day is almost here and that means grilling season has arrived. It is time to break out the grill and have a BBQ with family and friends eating some favorite picnic foods.It's not about having a fancy picnic table or food that takes a lot of preparation. It is time to kick off the summer and let's get the good times going.We usually BBQ hamburgers and hot dogs, chips and dips, and fruit bowls. You have to have a bowl or two of mouth-watering potato salad and of course baked beans will always be on the menu. We usually make homemade ice cream and lots of cookies. I have rounded up some of our favorite Memorial Day recipes that are easy to make and sure to impress.As we gather on Memorial Day do not forget that it is a time to honor those who have served our country.  It is also a day to celebrate our freedom and the lives of those that served.  Happy Memorial Day!
Ingredients
1 can (16 ounces) kidney beans, rinsed and drained
1 can great northern beans drained (15-1/2 ounces)
1 can pork and beans (15 ounces)
1/2 cup barbecue sauce
2 tbsp brown sugar
2 tsp prepared mustard
Instructions
In an ungreased 8-in. square disposable foil pan, combine all ingredients.

Grill, covered, over medium heat until heated through, 15-20 minutes, stirring occasionally.
---