All-American Sheet Cake For Memorial Day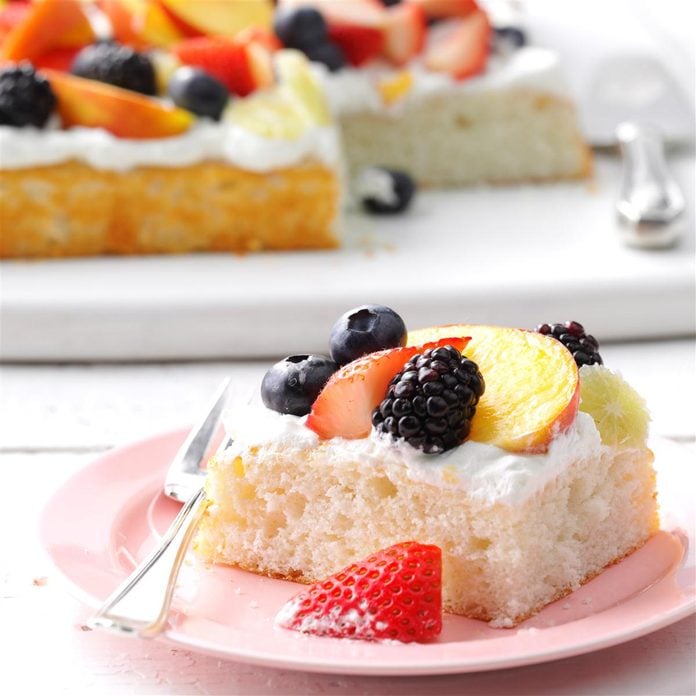 Memorial Day is almost here, and many Americans observe Memorial Day by visiting cemeteries or memorials, holding family gatherings, and participating in parades. It's the three-day weekend that kicks off the summer season and the time for hanging out at the beach and lakes, and barbecuing with friends and family.Why do we celebrate Memorial Day?Of the two official United States holidays recognizing the commitment of members of America's military services, Memorial Day honors those who lost their lives while defending their country.I am always looking and making recipes I know everyone will love for summer BBQ'S and this All-American Sheet Cake is one!Made with a cake mix so easy and so yummy you will be making it all year long.
Ingredients
1 package white cake mix
1 cup buttermilk
1/3 cup cup canola oil
3 large eggs
2-3 cups sweetened whipped cream
3-4 cups assorted fresh fruit
Instructions
Preheat oven to 350°. Combine cake mix, buttermilk, oil and eggs; beat on low speed for 30 seconds. Beat on medium for 2 minutes.

Pour into a 13×9-in. baking pan coated with cooking spray. Bake until a toothpick inserted in the center comes out clean, 25-30 minutes. Cool completely.

Spread whipped cream over cake; top with fruit. Refrigerate.
---