Classic Old Fashioned Rice Pudding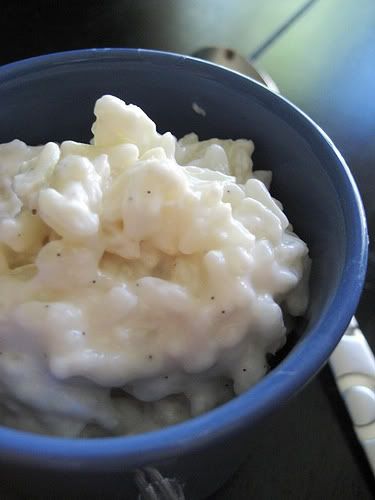 One of my favorite comfort foods is Rice Pudding. Our grandmothers made this all the time, and after you try it you will know why. Whenever I cooked this at the Nursing Home they all loved it. Make sure you add this to your recipes.It is a treat anytime of the year. You can serve it cold for a refreshing summer dessert or warm in the wintertime. You just need a few basic ingredients to make this classic dessert.EggWhite SugarVanilla ExtractGround CinnamonWhole MilkHeavy Whipping Cream…. for a creamier taste I always use a combination of whole milk and heavy cream. Short Grain White RiceRice pudding has become one of the most recognizable meals in the world, not only because of its distinct flavor but also because of the simple ingredients.Let me show you how to make this wonderful dessert.
Ingredients
3-1/2 cups whole milk
1/2 cup uncooked long grain rice
1/3 cup 1/3 cup sugar
1/2 tsp salt
1/2 cup raisins (optional)
1 tsp vanilla extract ( I double this)
1 egg
ground cinnamon (optional)
Instructions
Whisk together the egg, sugar, vanilla and cinnamon in a small bowl.

Add the milk, cream, rice and salt to a medium-sized saucepan and bring to a boil over high heat.

After it boils reduce the heat to low and cook until the rice is tender, about 20-25 minutes. You have to stir often so the rice will not stick to the bottom of the pan.

Slowly add about half a cup of the hot rice mixture to the egg mixture, stir quickly.

Add the egg mixture to the saucepan with the remaining rice mixture. Stir everything together and continue heating on low heat for about another 5-10 minutes. It might be a little thin but it will thicken as it cools.

Remove from heat and ENJOY!!
---