Let's Make Some Ice Cream Bread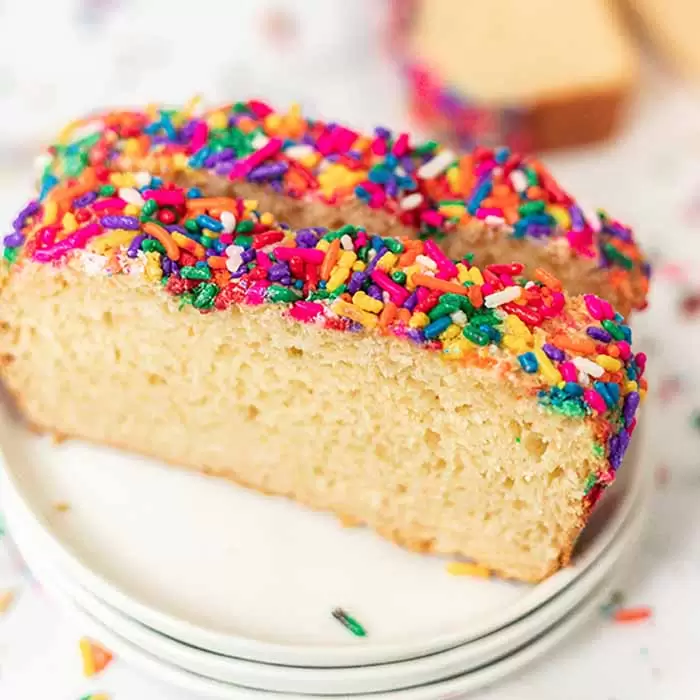 Have you made Ice Cream Bread? A new recipe at our house! It is unlike other bread you have made, but it is so easy to make and you can use so many kinds of ice cream.  After you bake it top it with a vanilla icing and lots of sprinkles!I love how It is so easy to switch up the flavor of this ice cream bread. I have added some examples below. You will only need SIX INGREDIENTS…all ingredients you probably have at home! If you love easy recipes, (we all do) you'll love this one!A favorite way to serve this is to top it with a scoop of ice cream for a delicious dessert.SOME TIPS…..Remove Ice cream from the freezer and let warm up to very soft serve consistency. It is VERY important that you allow it to melt to a soft serve consistency before you use itIf you don't have self-rising flour you can just add 1 tablespoon baking powder to the all purpose flour and then follow the rest of the baking directions.SOME DIFFERENT WAYS TO MAKE ICE CREAM BREAD…Double Chocolate Ice Cream Bread….Use chocolate ice cream and mix chocolate chips into the batter and top with mini chocolate chips before baking.Strawberries and Cream Ice Cream Bread…. Use strawberry ice cream and top with white chocolate chips before baking.Cookies & Cream Ice Cream Bread….Use cookies and cream ice cream, then add 10-15 chopped Oreo cookies.Sometimes you might need a dessert but don't have all the ingredients this bread everyone will love.You should make some this week. I am!
Ingredients
VANILLA GLAZE
1 cup powdered sugar
1 tbsp milk
1/2 tsp vanilla extract (double this)
Instructions
Preheat the oven to 350 degrees and spray the inside of a loaf pan with non-stick spray.

Pour the batter into the prepared loaf pan and spread it into an even layer.

Bake for 40 to 45 minutes or until a toothpick comes clean when inserted into the center. Cool completely before topping.

Whisk together the powdered sugar, milk, and vanilla until smooth Spread over the top of the loaf and top with more sprinkles. Slice and enjoy!
---