Chicken Taco Soup Recipe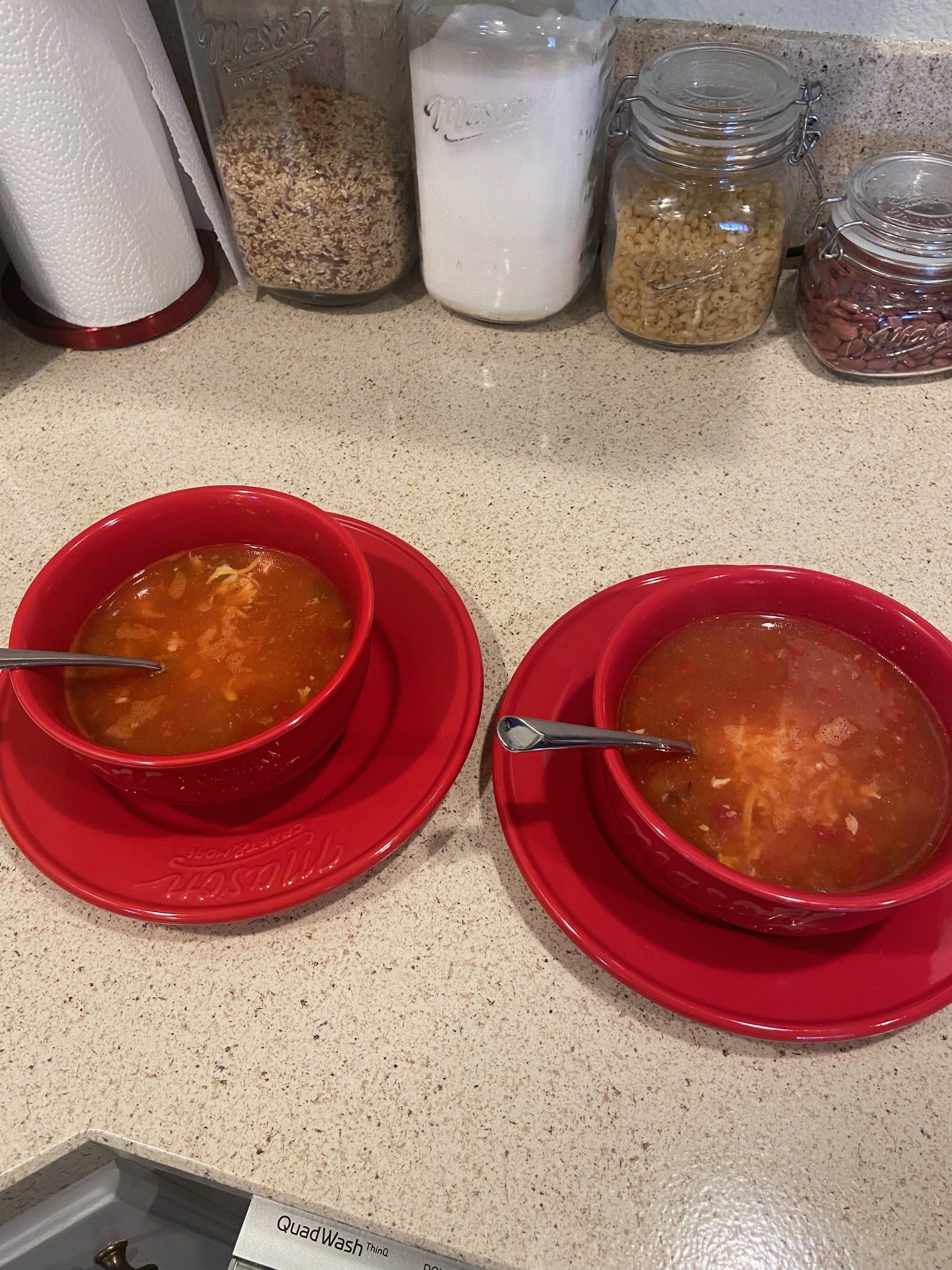 I have been making this DELICIOUS Chicken Taco soup for a while now. It is so easy and hearty to make on busy days. Your family will want this every week!This soup recipe is a combination of 7 cans of food plus a few Southwest spices all dumped into a crockpot. Cook on low for 4 hours or on high for 2 hours.Reallly the hardest part is opening the cans. It is the perfect dinner when you are short on time and the family needs dinner, like, RIGHT NOW.Serve with tortilla chips, cheese, and sour cream. You won't believe how yummy & easy it is.INGREDIENTS..2 Cans of red kidney beansDiced tomatoes Can of sweet corn 2 (12.5 oz) cans of chicken Chicken broth…we love Better Than Boullion.Mild SalsaTaco seasoning CuminGround black pepperShredded cheddar cheeseSour cream Diced avocadosGrab your can opener and and lets make a pot of this soup.
Ingredients
2 cans kidney beans
1 16 ounce mild salsa
1 can petite diced tomatoes (undrained)
1 can sweet corn with juice
2 cans chicken breast (drained & flaked)
6 cups low-sodium chicken broth
1 tbsp  cumin
1 tbsp taco seasoning
Instructions
Combine all ingredients into a large soup pot and bring to a boil over medium-high heat. Once boiling reduce heat to low and let simmer for at least 15 minutes. Stirring occasionally.

Serve with tortilla chips, shredded cheese, sour cream, and avocado!
---