Easy Sparkling Cranberry Apple Cider Punch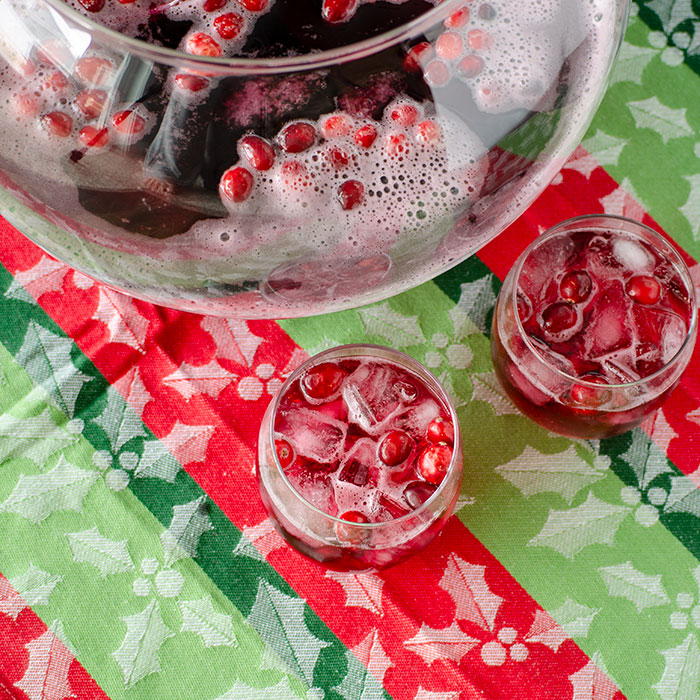 If you are hosting the holiday parties this year you have to add this delicious Sparkling Cranberry Apple Cider Punch. With only a few ingredients you have the perfect punch to feed your family and friends.
A mixture of cranberry and apple juice with Sprite Zero gives it the perfect sweet and that tart flavor that everyone will love.
All you need is a bottle of sparkling apple cider, a 2 liter of Sprite Zero, and a can of frozen cranberry juice concentrate.
It's a drink that even the adults love and the kids can drink it too! A perfect red punch with cranberry juice, sprite, and sparkling apple cider.
It just takes 4 ingredients and you have a yummy Thanksgiving or Christmas drink that will be talked about for years.
INGREDIENT LIST…
A combination of cranberry juice plus a clear soda makes this easy punch come together in seconds. Be sure to refrigerate the juices and Sprite Zero ahead of time, so they are cold.
1 bottle Martinelli's sparkling apple cider
1 (2 ltr) bottle Sprite Zero
1 can frozen cranberry juice concentrate, thawed
fresh cranberries, frozen (optional for presentation)
All the ingredients here are easy to find in any grocery store for Thanksgiving or Christmas celebrations.
VARIATION & SUBSTITUTION IDEAS
Sparkling Cider… Use a different variety of sparkling cider.
Sprite….use regular Sprite or 7-up products.
Cranberry Juice…use the frozen concentrate as helps
keeps the punch cold and it produces a foamy effect to the punch. If you can't find it for some reason then you can use a different frozen juice concentrate (like apple, cranberry-raspberry, orange, orange-pineapple, etc)
Serve this drink in a festive punch bowl or even a pitcher.
There are a few easy things you can do to serve this Holiday Punch in an appealing way that will wow your guests.
Rim your glasses with sugar…. it's quite easy.
Pick your sugar: plain white or coarse turbinado sugar work great. You can even use colored sugar crystals.
Pour the sugar into a bowl, or plate, that's larger than the rim of your glasses.
Moisten the rim using citrus juice. Lemon or orange juice both work.
After moistening the rim of the glass, dip it in sugar. So Easy Right?
Keep it cold. Chilling the soda beforehand will help keep the punch cold. However, you may want to consider freezing some of the punch into ice cubes. This will help the punch stay cold longer, and when the cubes do melt, the punch doesn't get watered down.
Another idea is to use frozen cranberries. They will also keep the punch cool without watering it down later.
I hope you enjoy this Sparkling Cranberry Apple Cider Punch recipe. Happy Thanksgiving!
Scroll below for the recipe…..
Ingredients
1 bottle Martinelli's sparkling apple cider
1 2 liter bottle Sprite Zero
1 can thawed frozen cranberry juice concentrate
fresh cranberries, frozen
Instructions
In a 2 gallon punch bowl or beverage dispenser add the sparkling cider, Sprite, and thawed juice concentrate. Stir to combine.

Add in frozen cranberries if desired. Serve over individual glasses filled halfway with ice. Makes 2 gallons of punch.
---