Pumpkin Shaped Cheese Ball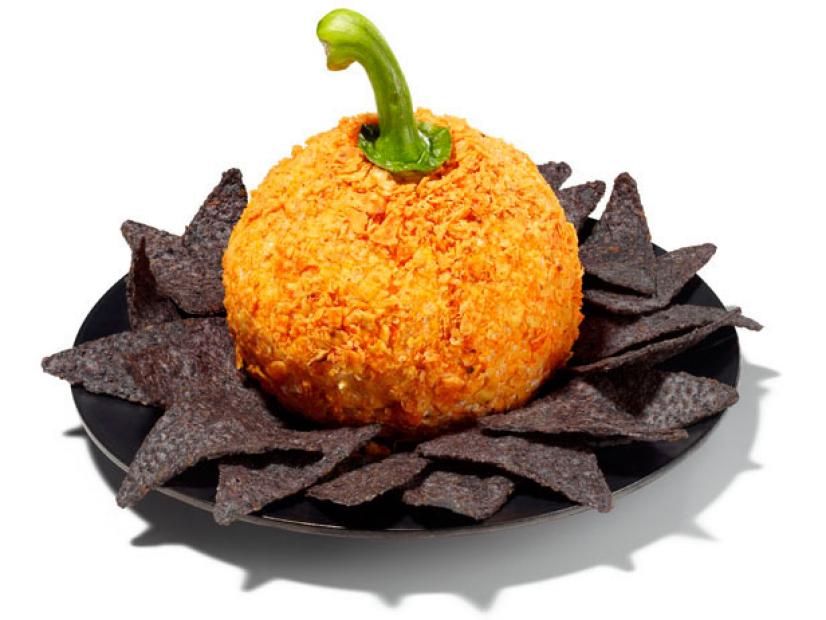 Another favorite I always made at Halloween is the traditional Pumpkin Shaped Cheese Ball. It just goes with the season.
If you haven't tried a fresh homemade cheese ball you are in for a treat!
Add this recipe to your Halloween recipes this year – it will look so festive on your Halloween table!
WHO INVENTED CHEESEBALLS….
"According to legend," writes Michelle Buffardi, author of Great Balls of Cheese, "the first cheese ball in recorded history was made in 1801 by Elisha Brown, Jr. on his farm and presented to President Thomas Jefferson" at the White House.
WHAT ARE CHEESE BALLS MADE OF??
Cheese balls are traditionally made with two kinds of cheese – cream cheese (or another soft cheese like quark cheese, mascarpone or ricotta) and a grated semi-soft or semi-firm cheese like cheddar, colby cheese, monterey jack cheese, or muenster.
HOW TO MAKE A CHEESE BALL…..
The process for making a homemade Cheese Ball is SO EASY!
Mix all the ingredients together in a mixing bowl with your hands. When you are done it should be smooth and not have any lumps.
Cover the mixing bowl with plastic wrap and set it in the fridge to cool.
Once this cheese mixture has firmed up enough shape it into a round ball. Then coat with crumbled Nacho Cheese Chips.
Serve with crackers, pretzels, and vegetables.
The pumpkin cheese ball is flavored with sharp cheddar cheese, tangy cream cheese, and a little bit of spicy salsa. Then it's covered in Nacho Cheese Doritos! 
INGREDIENTS YOU WILL NEED TO MAKE THIS CHEESE BALL…
Cream Cheese
Cheddar Cheese
Minced onion
Salsa
Cumin
Nacho Cheese Chips
Bell Pepper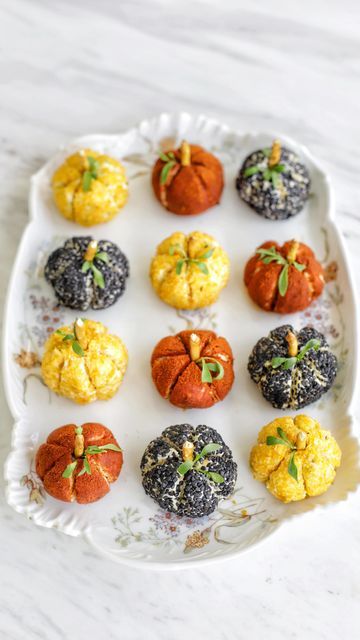 What a cute idea for a Halloween party. Make smaller versions of the big Pumpkin Cheese Ball and wait for everyone to devour them.
Cheese balls should be stored in the refrigerator and will stay fresh for several days or up to 2 weeks depending on the freshness of your ingredients. (Believe me it will not last that long. 🙂
This fun cheese ball is perfect for fall, not to mention it is absolutely delicious, and will impress your family and friends.
Ready to make one? Scroll down below for the recipe.
Ingredients
16 oz cream cheese (room temperature)
2 cups  cheddar cheese
3 tbsp  minced onion
3 tbsp salsa
1 tsp  ground cumin
2 cups crumbled nacho cheese chips
1/4 tsp garlic powder
top of 1 bell pepper for stem garnish
Instructions
In a mixing bowl combine cream cheese, cheddar, onion, salsa, garlic powder, and cumin. Mix until creamy.

Scoop mixture onto plastic wrap and use wrap to form a ball and chill for at least 2 hours.

When ready to serve, roll ball into the crushed nacho chips and place bell pepper stem on top. Serve with chips, vegetables or pretzels!
---