Old-Fashioned Carrot Sheet Cake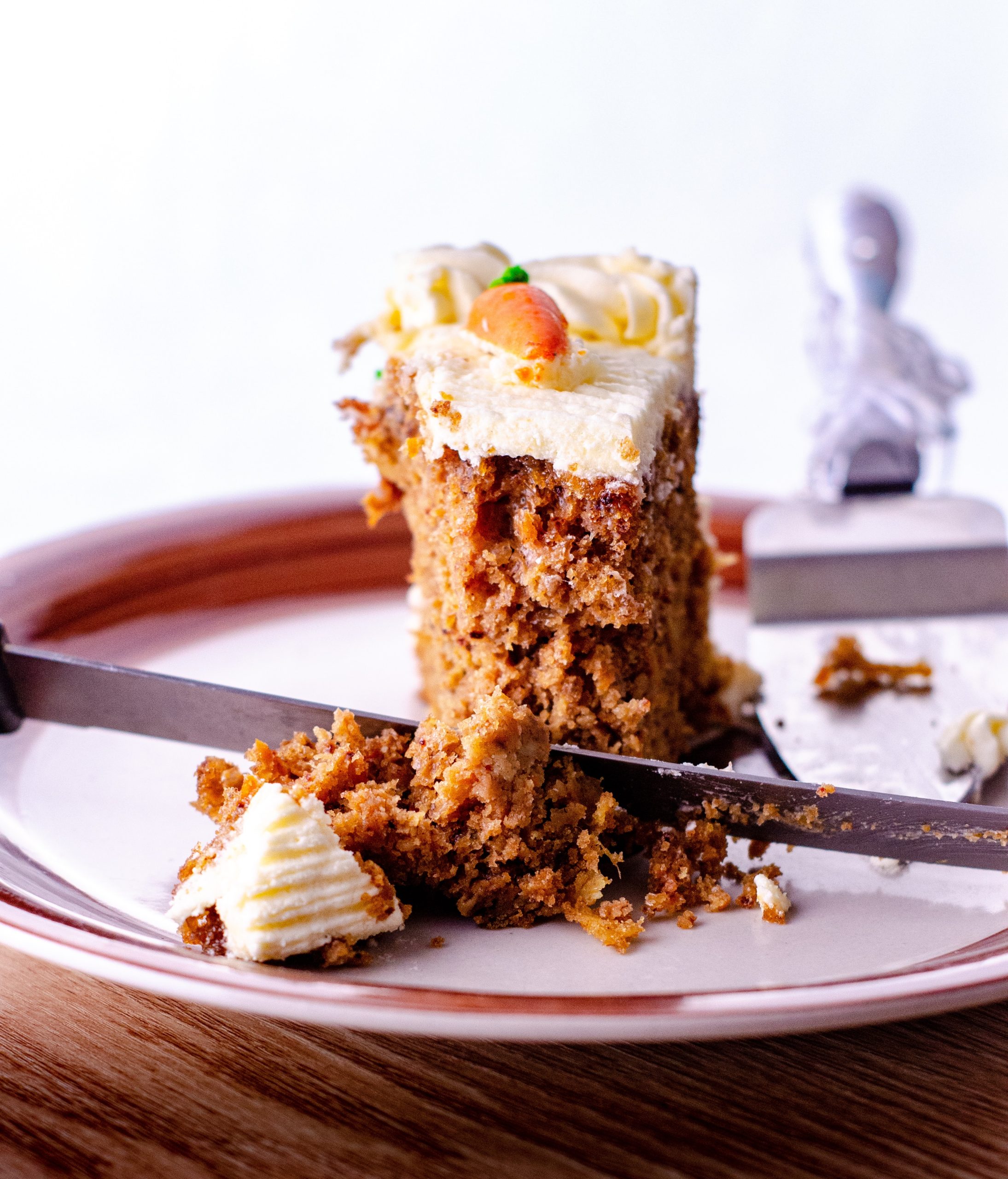 A Great Easter Dessert!!
In our family Carrot Cake is just a part of Easter. I have made this Carrot Cake for years. The pineapple gives it a delicious moist flavor.This is my favorite recipe for carrot cake! This cake is 100% made from scratch and so DELICIOUS!   You would never know a cake with veggies could be so good!If you have been looking for a Carrot Cake Recipe this is it! Add this easy dessert to your baking list for Easter, it is so easy to make!INGREDIENTS FOR THE CAKE….FlourBaking powderBaking soda Oil: Eggs Crushed pineappleGranulated sugarGrated carrotsWalnutsVanilla extractGround cinnamon Bake up this homemade carrot cake that has a fun, pineapple twist! It's a super moist version that everyone loves!THANKS FOR VISITING COME BACK SOON!
Ingredients
2 cups all purpose flour
2 tsp ground cinnamon
2 tsp baking soda
2 tsp baking powder
1 tsp salt
3 cups grated carrots
2 cups granulated sugar
1 cup canola oil
4 large eggs

1

20 ounce can crushed pineapple, well drained
For the frosting:
2 8-ounce packages cream cheese, at room temperature
1/2 cup salted butter, room temperature
2 cups sifted powdered sugar
1 tsp vanilla extract
1-2 tbsp milk
1/2 cup chopped walnuts
Instructions
Grease baking pan of choosing and bake at 325°F for 50-60 minutes. (This recipe makes yummy cupcakes.)Using a large bowl, mix all ingredients together. Slowly beat in the pineapple last.

Pour the batter into the pan of your choice and bake for 45-55 minutes, or until a toothpick inserted in the center comes out clean.

Cool the cake before you frost it.
For the frosting:
Beat together the cream cheese and butter until smooth. Add the powdered sugar, one cup at a time, and beat until smooth.

Beat in the vanilla extract and 1 Tablespoon of milk. If the frosting is still a little thicker add more milk, a Tablespoon at a time.

Spread frosting on the cooled cake. Top with nuts, if desired.
---