My NEW Favorite Recipe….Hot Cocoa Cookies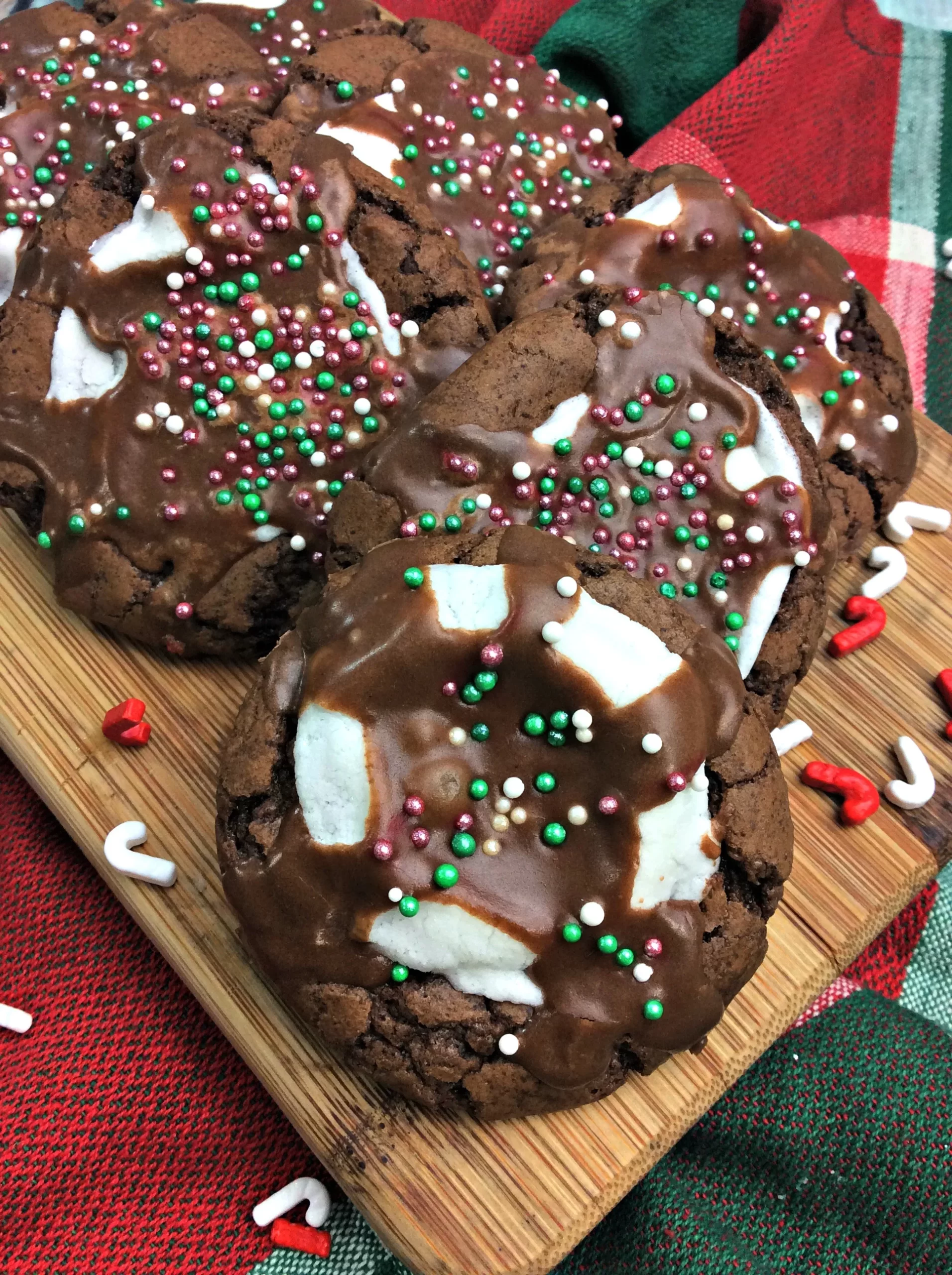 I know all about baking lots of cookies because everyday at work I baked 100 cookies daily to share with resident's families that would come and visit. I tried many recipes and everyone loved them. The mailman would come in everyday and wanted a dozen or more. Nothing quite says December like spending a day in the kitchen baking dozens of cookies to hand out to friends and families.  This easy recipe for Hot Cocoa Cookies makes mouth-watering chocolatey cookies! These hot cocoa cookies are made with REAL hot chocolate mix. They're perfect for a cookie exchange, or just for a yummy treat! They taste just like a cup of hot chocolate. I hope you add these to your Christmas Cookie list this year!Let's make these Hot Cocoa Cookies….
Prep Time
10

minutes
mins
Cook Time
20

minutes
mins
Ingredients
Instructions
INSTRUCTIONS
Beat butter and sugars in large bowl with standing mixer until light and fluffy. Add eggs and vanilla; mix well.

In a separate bowl combine dry ingredients. Gradually beat dry ingredients into butter mixture until blended. Stir in chocolate chips and Mallow Bits*. Cover and chill for at least 30 minutes and up to 24 hours.

When ready to bake, preheat oven to 350 degrees. Drop 2 tablespoons dough, 2 inches apart, onto baking sheets. Bake 9 to 11 minutes or until edges are lightly browned. Cool on baking sheets 5 minutes; remove to wire racks and cool.
Notes
 Buy hot cocoa mixes with marshmallows already in the mix. The "Marshmallow Lovers" versions even come with extra marshmallow packets, perfect for this recipe. 
Use Nestle Hot Chocolate and white chocolate chips instead of marshmallows.
---