Homemade KFC Chicken Drumsticks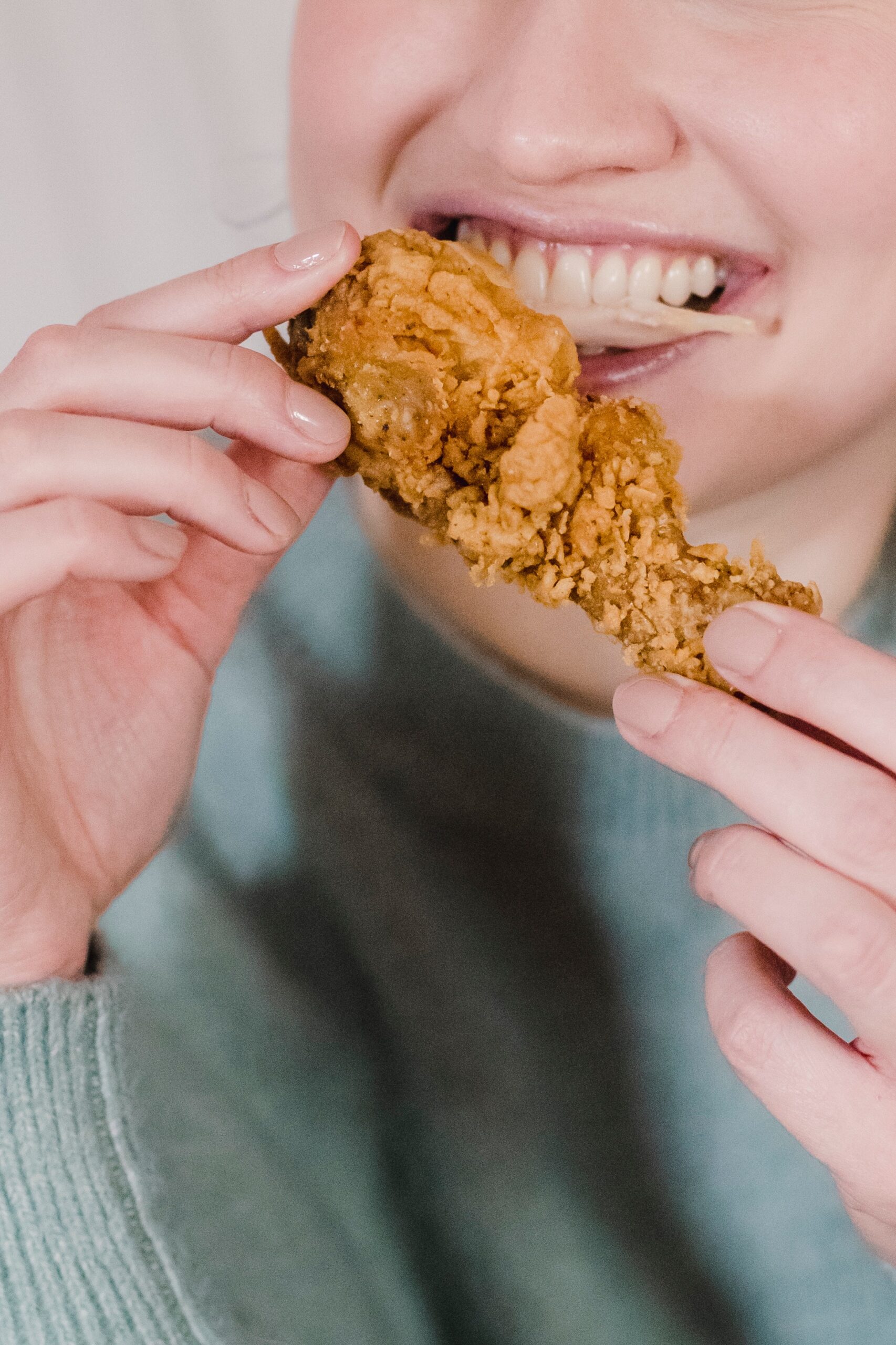 FINGER-LICKIN GOOD AT HOME!!
Our family loves KFC! (WHO DOESN'T?) A few years ago I would go and take care of my mother for a week every month and she loved KFC as well. She would have the breast, mashed potatoes and gravy, and coleslaw meal. I looked forward to these times as we talked and ate. It is great to make memories anytime you can with your family!
Did you know you can make this KFC crispy chicken at home?
This KFC Chicken Drumsticks Recipe is an easy recipe that is budget-friendly and is easy to make (If you do not like drumsticks you can use any piece of cut up chicken you want.)
KFC was founded by Colonel Harland Sanders, an entrepreneur who began selling fried chicken from his roadside restaurant in Corbin, Kentucky during the Great Depression. 
The Chicago Tribune leaked this recipe and it is suppose the be the KFC Original One from Colonel Saunders.
Jay Jones went to visit Corbin, Kentucky to research the Harland Sanders Cafe and Museum for the Chicago Tribune. There, he managed to contact Joe Ledington, a local teacher and Col. Sanders's nephew. Ledington showed him a scrapbook from Sanders's second wife which included a handwritten list of 11 spices.
According to the Chicago Tribune, the original recipe consists of 11 herbs and spices, including: 
salt
thyme
basil
oregano
celery salt
black pepper
dried mustard
paprika
garlic salt
ground ginger
white pepper
Check out , 
this interesting video
 that tests out the spices in the KENTUCKY FRIED CHICKEN leaked recipe.
HOW DO YOU KNOW WHEN YOUR CHICKEN IS DONE ON THE INSIDE…
Use an 
instant-read thermometer
 and insert it into the thickest part of the chicken, make sure it has an internal temperature of 165 F degrees.
 This recipe for Copycat KFC Fried Chicken will have your whole family enjoying take out food right in your home.
Serve your chicken drumsticks with your favorite dipping sauces, such as ranch dressing, honey mustard, or barbecue sauce.
Let me share a dipping sauce we like from
Spaceships and Laser Beams
….
You'll need:
½ cup of mayonnaise
¼ cup of ketchup
½ teaspoon of garlic salt
1 teaspoon of coarse black pepper
1 teaspoon of your favorite hot sauce
½ teaspoon of Worcestershire sauce 
Mix together mayonnaise and ketchup until fully combined. Add the remaining ingredients, mixing half or so in at a time and adjust to your taste.
The original KFC recipe has Accent Seasoning in it, which is another way to say MSG (MONOSODIUM GLUTAMATE)
.
We do not use this seasoning when we make this recipe.
Crispy on the outside and juicy on the inside, this chicken is pure heaven! Homemade is always the best and way healthier for you!
I hope you ENJOY this recipe! Happy Cooking!!
Ingredients
8 chicken drumsticks (or chicken pieces of your choice)
2 cups all-purpose flour
1 tsp garlic powder
1 tsp onion powder
1 tsp paprika
2/3 tbsp salt
1/4 tsp black pepper
2 tbsp oil
KFC Secret Herbs and Spices Blend
1/3 tbsp dried oregano
1/2 tbsp dried thyme leaves
1/2 tbsp dried basil leaves
1 tsp celery salt
1/2 tsp dried marjoram
1/2 tsp ground black pepper
1/2 tsp dried mustard
1/2 tsp garlic salt
1/4 tsp ground ginger
2 tbsp Accent Seasoning (optional)
1/2 tsp white pepper
7 cups oil for frying
Instructions
Preheat the oven to 350 degrees Fahrenheit.

Using a paper towel, pat the chicken drumsticks dry.

Combine the flour, garlic powder, onion powder, paprika, salt, and black pepper in a medium-sized mixing bowl.

Combine the oil and the KFC Secret Herbs & Spices Blend in a separate bowl.

Dip each chicken drumstick in the flour mixture, then in the oil and herbs mixture, and finally back in the flour mixture.

Heat oil in dutch oven or large pan over medium/high heat.

Fry each leg in batches of 3-4 for about 3 or so minutes each until coating is golden brown and the chicken has reached a temperature of 165 degrees F.

Remove each leg and put on cooling rack to drain excess oil until all legs are done.
---