Let's Make a Patty Melt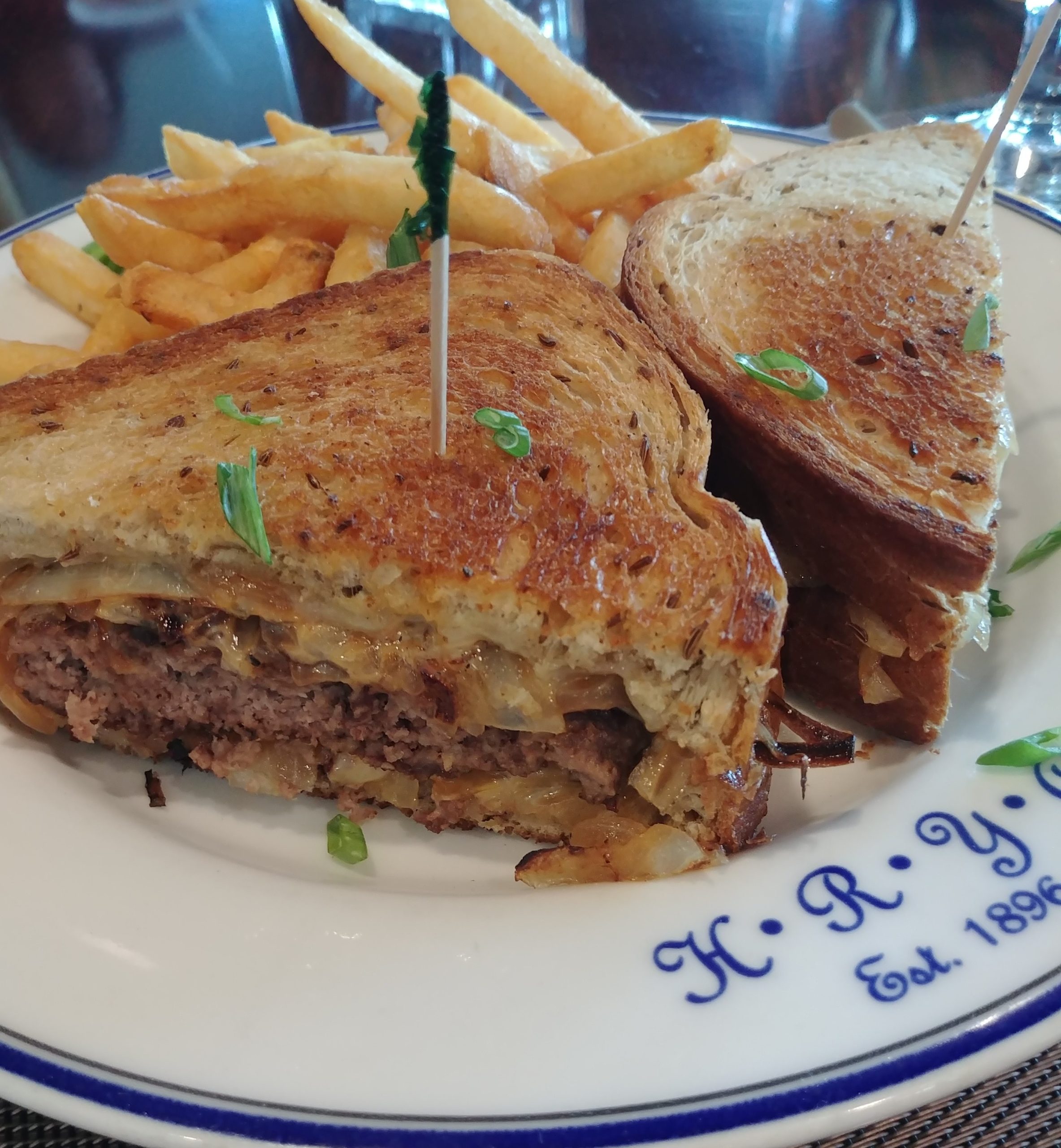 When you eat at a diner in America they will always have a Patty Melt on their menu. What's a Patty Melt? It is a hamburger patty with melted cheese that's topped with caramelized onions and patty melt sauce. It's grilled between two slices of thick rye bread (or Sour Dough bread) for a melty, amazing sandwich that your family will love!
The Patty Melt is said to have originated in Southern California in the 1940s or 1950s but no one knows for sure who made it.
Some people believe it was Tiny Naylor, of Biff's and Tiny Naylor restaurants who decided to create the variation of the cheeseburger. 
A patty melt is made of simple ingredients so use high quality ingredients.
Ground Beef…I like to use an 80/20 ground beef.
Onions….A sweet onion works.
Cheese..If you don't like Swiss Cheese, try cheddar cheese or American cheese.
Bread…Rye is the traditional bread for a Patty Melt, but Sourdough works good too.
Patty Melt Sauce…Thousand Island Dressing or The Secret Sauce Recipe I have included below.
Serve this with some
Easy Salt and Vinegar Potato Chips
 Absolutely Delicious!
So, just how to you make a patty melt? Let me show you…..
Ingredients
2 tbsp  olive oil
2 large  onions, thin sliced
2 ounces ground beef
1/2 tsp salt
1/2 tsp  pepper
1 tsp  Worcestershire sauce
8 slices  rye bread
3 tbsp  unsalted butter
4 swiss cheese slices

4

cheddar cheese slices
1/4 cup  mayonnaise
2 tbsp ketchup
1 tbsp  Dijon mustard
1 tsp  pickle juice
1/4 tsp  paprika
1/4 tsp garlic powder
In a bowl, add mayonnaise, ketchup, mustard, pickle juice, paprika, and garlic powder. Mix until smooth. Set aside.
Instructions
In a skillet over medium-low heat, melt butter and add onions to pan and saute until browned. Remove and set aside.

In a bowl, add ground beef, salt, pepper, and worcestershire sauce. Mix to combine. In a skillet over medium heat, add patties and cook until browned on both sides.

Place patty melts in clean skillet on medium heat and let cook until the toasted bread turns golden brown and cheese has melted, flip and repeat.

ENJOY!!!
Notes
TIP: Before making my patty melt I lightly toast the bread to firm it up slightly. This helps prevent the inside from getting soggy.
---