Baked Omelette Roll-Ups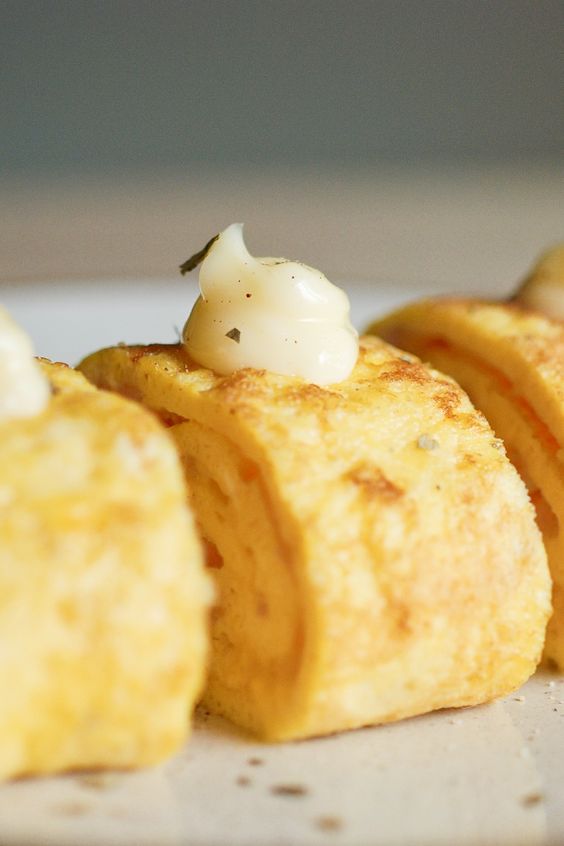 The other day I was going through some recipes and I came across this Baked Omelette Roll-Up I have not made in years. It is the easiest, foolproof omelet you will ever make.  My favorite way to serve it is with Hollandaise Sauce to make it so decadent. Serve with your favorite sides for breakfast (we like hashbrowns and sausage) and you've got an delicious filling breakfast!This cheesy omelet roll makes 12 servings, but you can also make the slices of omelet roll as big as you want!INGREDIENTS TO MAKE THIS OMELETTE ROLL-UP…. Cream Cheese..make sure it is room temperature. Milk….you can use what ever kind you normally use. We use 1% at our house.Dijon Mustard..this is a must!12 large Eggs…did you know that eggs beat better when they are at room temperature?Salt…just a little.Shredded Cheddar Cheese…Ham …diced Let's go make one…..
Ingredients
Instructions
Preheat your oven to 375°F and line a cookie sheet with parchment paper. Grease the paper and sides of your baking dish.

Mix the cream cheese until smooth then add the milk and Dijon mustard and whisk until well combined. Add the eggs and salt and whisk until smooth, well combined, and light.4 oz cream cheese,¾ cup milk, 2 tablespoon Dijon mustard, 12 large eggs, ¼ teaspoon salt.

Transfer the egg mixture into your prepared baking dish and bake at 375°F  for 30-35 minutes. The eggs should be puffy and set. Remove from the oven and lift from the pan onto a working surface.

Immediately add the first 1 cup portion of shredded cheddar cheese on top of the baked eggs. Add the diced ham then top it with the second 1 cup portion of shredded cheese.2 ¼ cups cheddar cheese,2 cups ham

Roll the egg and fillings starting on one end and working toward the opposite end, peeling back the parchment paper as you go. Place the rolled omelet onto the center of the peeled parchment paper and top with the remaining ¼ cup portion of shredded cheese.

Return the omelet roll to your oven and melt the cheese, about 4-5 minutes.
---