TikTok Inspired…Uncrustable Donuts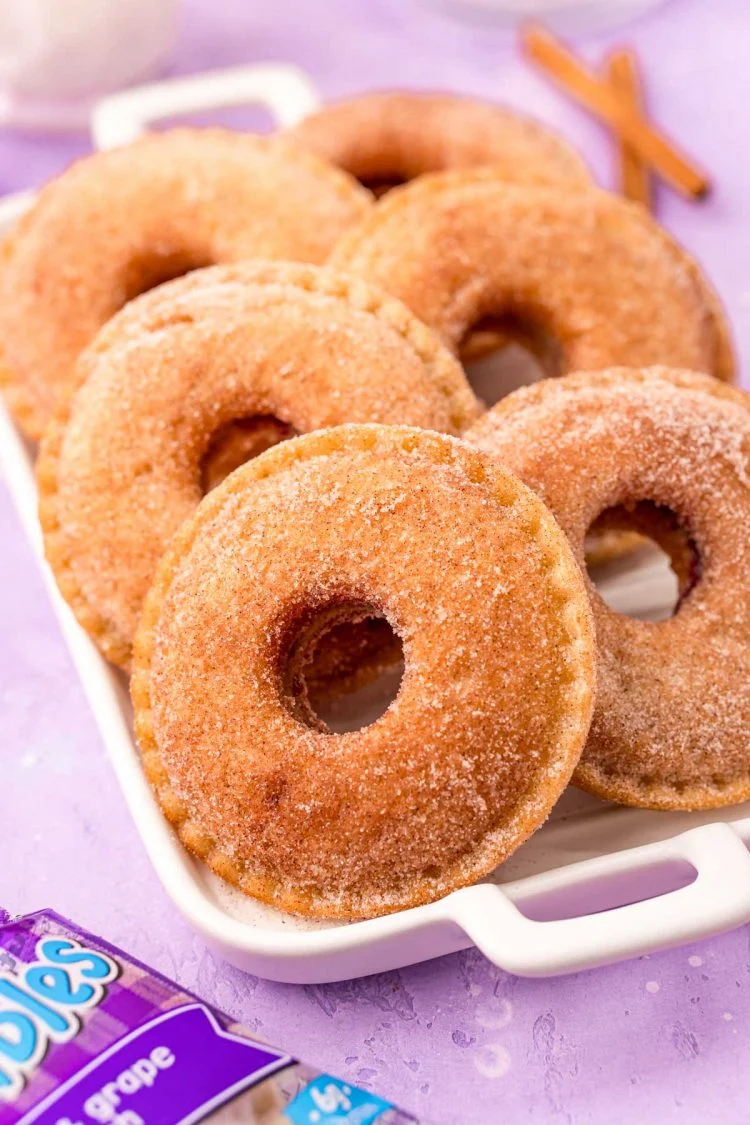 Back in 2021 this recipe for Uncrustable Donuts went viral from TikTok. I do not really know where this recipe started from but I am so glad I found it. This is the easiest jelly donut recipe. You can make these donuts for your family to enjoy for a breakfast treat, weekend brunch, or a dinner dessert.Head over to your local grocery store and pick up some Uncrustables and make a yummy after-school snack. Your kids will love them!INGREDIENTS NEEDED….Oil Granulated sugarGround cinnamonUncrustablesTRY THESE UNCRUSTABLES FLAVORS…Strawberry – filled with strawberry jam and fresh-roasted peanut butter.Grape – filled with Smucker's Concord grape jelly and fresh-roasted peanut butter.Chocolate – filled with creamy chocolate-flavored hazelnut spread.Delicious, gooey, homemade donut treats ready in less than a minute! Use your favorite flavor of Uncrustables for this TikTok-inspired recipe!ENJOY!!
Ingredients
1/2 gallon  canola oil, peanut oil, or vegetable oil
20 Uncrustables, thawed (10 from a box of grape, 10 from a box of strawberry)
1/2 cup  sugar
1 tbsp  ground cinnamon
Instructions
Add the oil to a dutch oven and set over medium heat on your stove until it reaches 375-400F.

Unwrap the Uncrustables from their package. Using a one-inch cookie cutter ( or a bottle cap from your oil bottle) cut out the center of each sandwich.

When the oil is ready add 3-4 at a time and brown on each side, using a spider strainer to flip each sandwich. 

Remove the sandwiches from the oil to a paper towel lined plate. 

In a large bowl, whisk together the cinnamon and sugar.

While the sandwiches are still warm, one at a time, swirl in the cinnamon sugar mixture on all sides. 
---