THE BEST Oatmeal Chocolate Chip Cake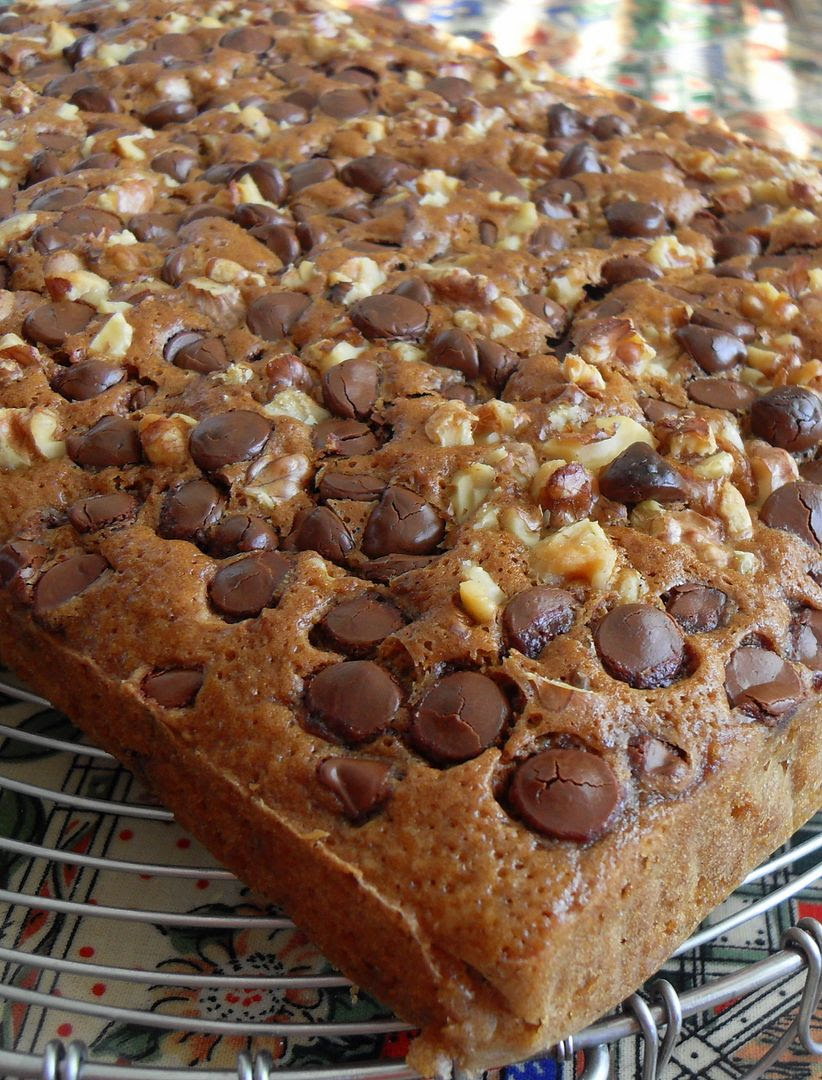 My daughter was here over the weekend and we needed to make a dessert. She remember this Oatmeal Chocolate Chip Cake from long ago. She made this recipe and you cannot stop eating it.We served it with vanilla ice cream or whipping cream or how about caramel sauce and whipped cream or just plain. Any way you serve it you are going to love every bite. You probably have everything you need in your pantry. Chocolate Chip Oatmeal Cake Ingredients1 3/4 cup boiling water1 cup uncooked oatmeal….I use old-fashioned oats.1/2 cup butter…some people use un-salted butter but I use salted.1 cup brown sugar 1 cup white sugar2 large eggs1 teaspoon vanilla extract1 3/4 cup all-purpose flour1 teaspoon baking soda1/2 teaspoon salt1 Tablespoon unsweetened cocoa powder1 1/2 cups chocolate chips –3/4 cups chopped walnuts..sprinkle on top of the cakeThis is an easy cake recipe that doesn't require any frosting! This is one of the best desserts you will ever eat!  Scroll down for the recipe…..
Ingredients
1 3/4 cup cup boiling water
1 cup cooked oatmeal
1 cup packed brown sugar
1 cup granulated sugar
1 stick butter
1 large egg
1 3/4 cup flour
1 tsp baking soda
1/2 tsp salt
1 tbsp cocoa
12 ounces chocolate chips
3/4 cup chopped walnuts
Instructions
Pour boiling water over oatmeal in mixing bowl. Let stand for 10 minutes. Add sugars and butter. Stir until butter has melted.

Add eggs and mix well. Sift together flour, baking soda, salt, and cocoa. Add flour mixture to batter and mix well. Add you chips and nuts.

Pour in a 13×9 pan and bake at 350 for 45 minutes or until cake tests done in center and toothpick comes out clean.
---