The Best Homemade Hot Pockets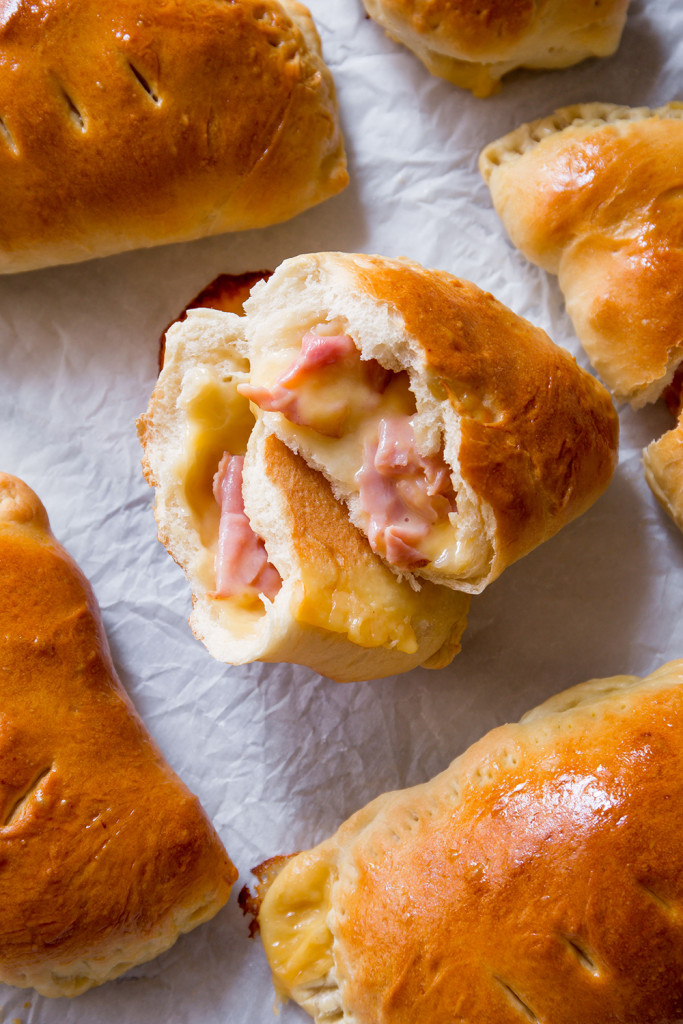 Hot Pockets Even The Neighbors Will Love
I use to make Hot Pockets all the time when the kids were at home! They are so easy to make with your favorite fillings. I would always have some in the freezer because they are a great snack when kids get home from school.  
You better make a double or triple batch, they will go fast. They will last 3 months in the freezer and your family will devour them all.
Put a couple in your kids school lunches with some fruit and they will be so happy! You just might get the Best Mom Ever award from them.
You will need the following ingredients for your Hot Pockets…..
Marinara sauce
Slice or diced ham.
Mozzarella cheese
Pepperoni
Onions
Spinach
Sausage
Mushrooms
Cheddar Cheese or whatever cheese you like.
We like to use pizza dough when we make our Hot Pockets and the best pizza dough recipe I have ever made comes from is
Carlsbad Cravings.
Easy to make and light with a bit of a crispy edge. If you do not want to make this pizza dough you can use the canned biscuits in the store or crescent rolls. Just roll them out and add your ingredients, bake and enjoy.
Are you ready to get started? First let me give you the recipe for this for
Carlsbad Cravings
pizza dough.
Ingredients
1 1/2 cups cups flour
1 tbsp active dry yeast
1 tbsp sugar
1 tsp salt
1 tbsp olive oil
3 1/2 cups flour flour
Instructions
Gradually mix in 2 more cups of flour until dough starts to pull away from the sides of the bowl.

Shape the dough into a ball and place back into your large mixing bowl that has been coated lightly with olive oil or nonstick cooking spray. Turn dough over to coat all sides. Cover tightly with plastic wrap and allow to rise until doubled in size, 1-2 hours.

After dough has doubled, remove from bowl and knead a couple times.

Carlsbad Cravings pizza recipe makes 2 large pizzas so you can make lots of Hot Pockets to share with your neighbors. This dough is so good!! It is better than any other pizza we have tried.

Rub olive oil over your pizza stone. Then the fun begins as you spread  marinara sauce and toppings of your choice on one side of the circle, then sprinkle cheese over the toppings. Then fold the other half over to make a pocket. Use a fork and tightly seal the edges of your hot pocket.Get your family involved and let them make their own.You can make them small for your kids and bigger for your teenagers and adults.

Cut 2-3 slits on top of each hot pocket to let the steam escape while baking.

Bake for 12-15 minutes at 375 degrees until hot pockets are golden brown. Serve with  marinara sauce (for dipping.)

Pictures are from Red Star Yeast. Check out their recipe for Ham and Cheese Pockets. The dough picture is from Carlsbad Cravings. Their pizza recipe is out of this world.
---