Sugar Cookie Cake For Easter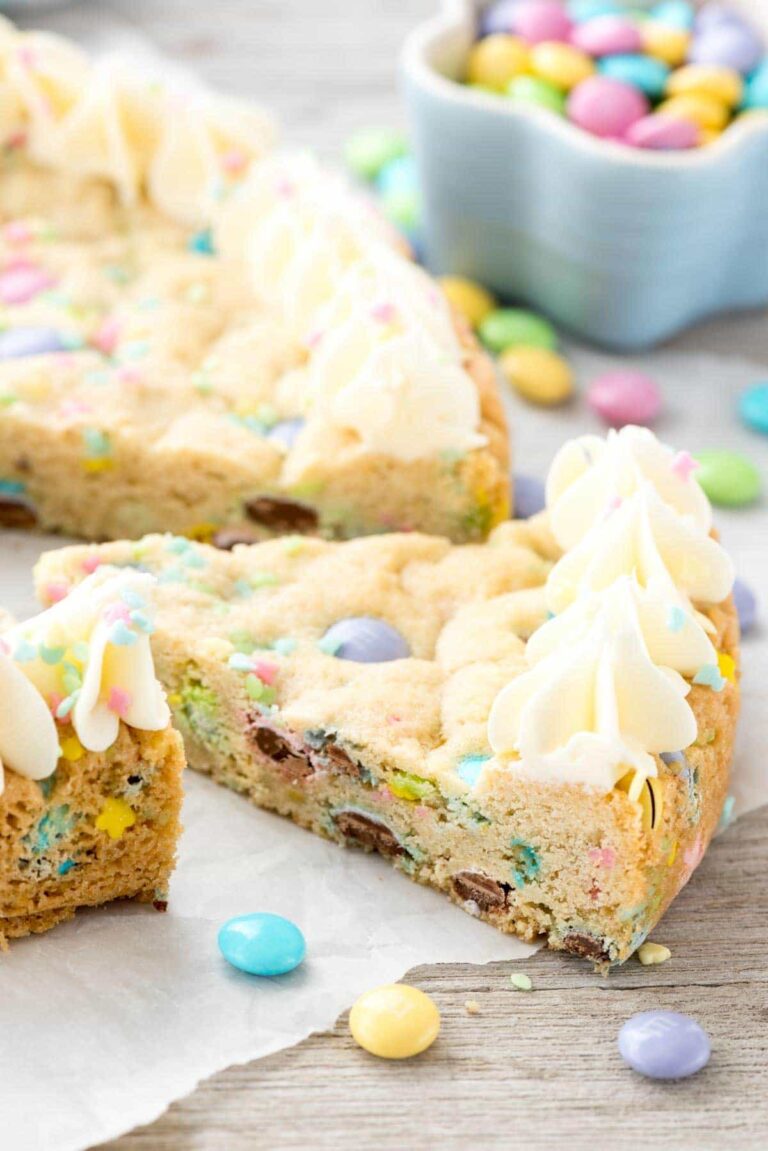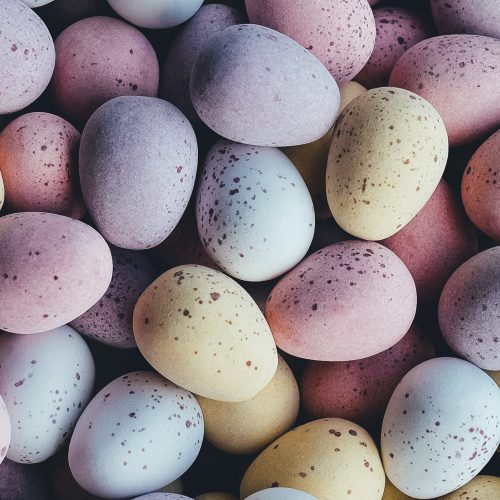 I love Spring and it is finally here. That means Easter is on it's way. I was out digging through the decorations today to celebrate. Everything is waking up and I love this time of year.
My kids are all grown but I have grandkids close by so I can still celebrate the Easter Season with This Easy Sugar Cookie Cake if so yummy to make.
We all get together on Easter which I am sure you do with your family too. This Easter Cookie Cake will be the perfect dessert to bring to any party. Everyone will love it!!
You will need the following INGREDIENTS to make this….
Butter (softened)
Packed Brown Sugar
Granulated Sugar
 Large Egg 
Vanilla
All Purpose Flour
Baking
Soda
Salt
Semi-Sweet Chocolate Chips 
Pastel M&Ms (Easter M&Ms)
 Pastel Sprinkles 
if you want super crisp edges, get yourself a metal pan fo
r $13 on Amazon! 
If you're looking for an DELICIOUS springtime dessert, this Easter Cookie Cake is it! 
Prep Time
15

minutes
mins
Cook Time
20

minutes
mins
Total Time
35

minutes
mins
Ingredients
3/4 cup unsalted butter , softened
3/4 cup granulated sugar
1  large egg
1 tsp  vanilla extract
1/2 tsp  baking soda
1/2 tsp salt
1/2 tsp  cream of tartar
2 cups all purpose flour
1 cup spring colored M&Ms
1/2 cup Easter sprinkles
FOR THE FROSTING:
3 tbsp unsalted butter softened
1 1/2 cups powdered sugar
1 tsp  vanilla extract
2 tbsp heavy whipping cream
Instructions
Preheat oven to 350°F. Coat a springform pan with non-stick cooking spray and set aside.

 With a mixer cream together the butter and sugar until light and fluffy. Add the egg, egg yolk, and vanilla extract and continue mixing until fully incorporated.

In a separate mixing bowl, whisk together flour, salt, baking powder, baking soda and cornstarch.

Gradually mix dry ingredients into bowl of wet ingredients. Continue mixing until you have a dough consistency.

Stir in candy and sprinkles by hand.

Press the dough into the springform pan pressing more M&Ms onto the top as desired.

Bake for 20-25 minutes or until the cookie is light golden brown on top. Let it cool completely before frosting.

FOR THE FROSTING…. beat butter until smooth, then slowly beat in powdered sugar until crumbly. Add salt and vanilla, and1 teaspoon of heavy whipping cream. Beat until smooth, adding another teaspoon of heavy whipping cream to get a spreadable texture.

Remove the cookie cake from the springform pan and place onto a serving plate.

Pipe the frosting around the edge of the cookie cake and top with pastel sprinkles.
Keyword
candy, easter, easter cake, sugar cookie cake
---