Stone House Seasoning Recipe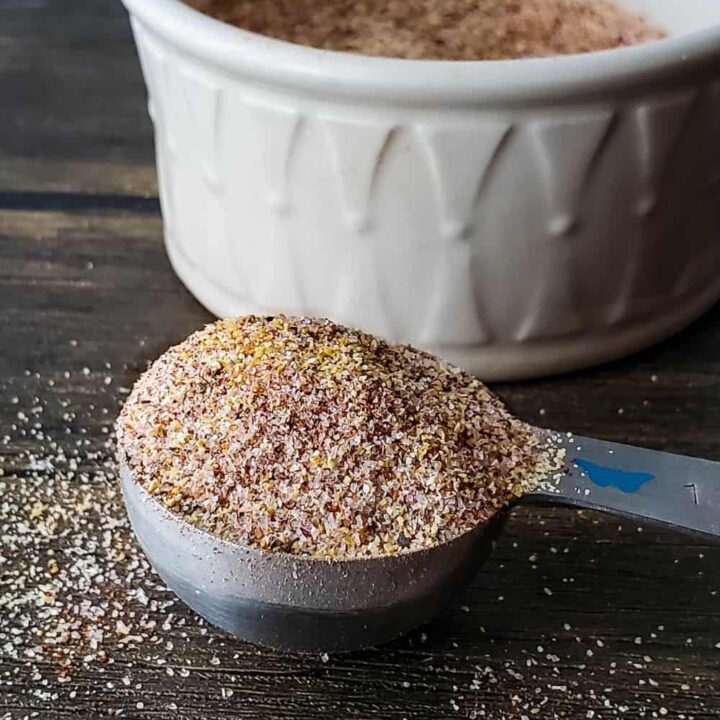 Hey guys if you love to cook you need a jar of Stone House Seasoning sitting by your stove. Learn how to make your own Stone House Seasoning at home with a few simple ingredients.
I have learned through the years cooking you you have to have the right seasoning to make a delicious dish. You will love that you found this recipe!!
Have you priced a bottle of any spice lately? They are outrageous! Some are up to almost $6.00 a bottle. You can make it cheaper homemade.
Stone House Seasoning will make your cooking so much easier. Use it in place of salt & pepper to make any meal DELICIOUS!!
IS IT BETTER TO MAKE YOUR OWN SEASONING??
Pre-made spice mixes and rubs are convenient, but are also usually loaded with extra salt, sugar, and other chemical compounds. Making your own is good for your health and your wallet. You may be surprised at how easy it can be to make your own spice blends and how awesome they taste!
STONE HOUSE SEASONING INGREDIENTS….
Salt
Garlic Granules
Black pepper
Smoked Paprika
Use on steaks, add to pasta, salads, rice, sauces and we love it on roasted vegetables.
How To Store Your Seasoned Salt
When you buy the seasoning mixes from the store they have good seals. To make your homemade spices last longer keep them away from the sun and humidity.
You could hop over to Hobby Lobby for a cute jar with a tight fitting lid to keep your Stone House Seasoning in. This is good for all your homemade spices. If you have any old spices time to throw them out.
Remember to shake well before each use.
Make some extra and give them out as a housewarming or a hostess gift this year. With the Holidays what wonderful gifts this year!
Ingredients
5 tbsp  salt
5 tbsp  garlic granules
5 tbsp  ground black pepper
2 tbsp smoked paprika (optional) I would add it!
Instructions
Mix salt with ground black pepper and garlic granules in a bowl.

Store in an airtight container for up to 1 year.
---