Mexican Taco Lasagna..Taco Tuesday Favorite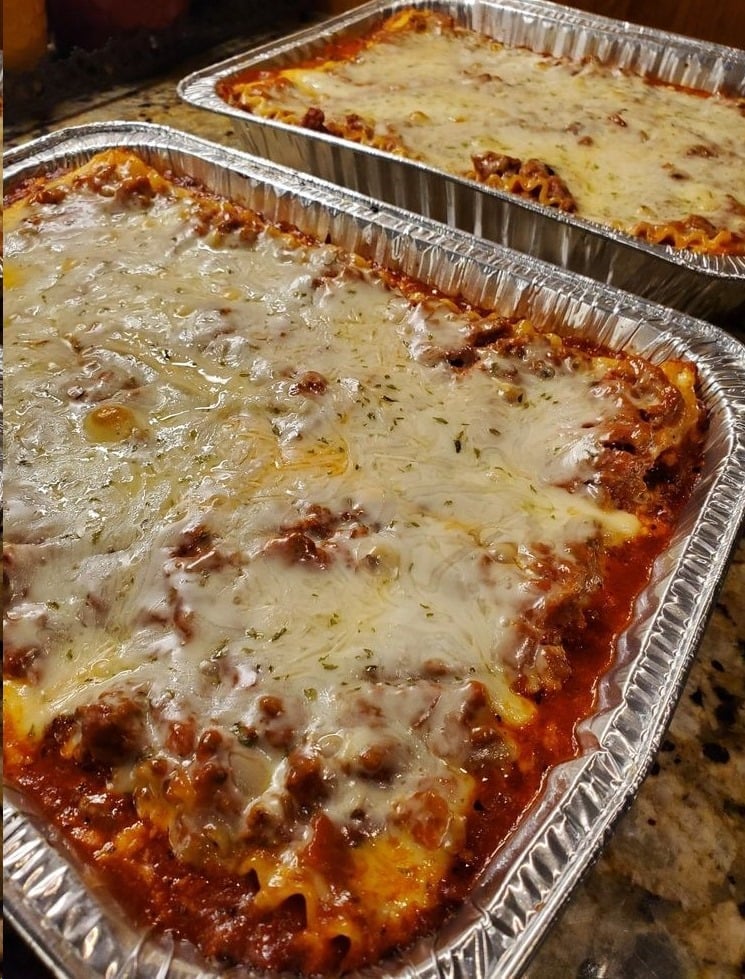 Are you looking for a quick and easy recipe for your family this week? If You're A Fan Of Mexican Food, You'll LOVE This
Mexican Taco Lasagna Recipe!
Your family will be licking their plates and begging for more. it is guaranteed to become a new repeat family favorite!
We love Mexican food any night of the week, Make Taco Tuesdays fun with this delicious recipe.
This recipe calls for Taco Seasoning, make this Homemade recipe and you will taste the difference. So much healthier for you than store-bought.
TACO SEASONING
1 Tbsp chili powder
1/4 tsp garlic powder
1/4 tsp onion powder
1/4 tsp crushed red pepper flakes
1/4 tsp dried oregano
1/2 tsp paprika
1 1/2 tsp cumin
1 tsp ground pepper
Combine in a small bowl and use it as a substitute for the taco seasoning the recipe calls for.
 (3 tablespoons of this mix equals one packet of store bought seasoning.)
Fall is a wonderful time to have more comfort food. Trump Taco Tuesday with mouth-watering
Mexican Taco Lasagna.
If you love tacos, make sure you try this, I hope you enjoy it as much as our family does.
Let me share some more GROUND BEEF RECIPES for you to enjoy.
Crock Pot Beefy Potato Taco Casserole
One Pot Taco Spaghetti
Mexican Pizzas
Let's get to the recipe…..
Ingredients
1 pound ground beef
1 packet taco seasoning
1/4 cup water
1 can  Ro*Tel diced tomatoes with chiles, drained
1 can Naco Cheese soup
1/4 cup sour cream
1 cup cheddar cheese
12 8-inch soft tortillas
guacamole, cilantro, sour cream for topping, as desired
Instructions
Preheat oven to 350 degrees. Spray a 9×9 baking dish with non-stick spray.

Add the beef to a large skillet over medium heat and crumble as it cooks. Drain grease when cooked through.

Add the taco seasoning and water to the skillet and cook for 2 minutes.

Dump the tomatoes, cheese soup, and sour cream into a medium mixing bowl. Stir in the cooked meat.

Place 3 tortillas in the bottom of the prepared baking dish. Top with 1/3 of the meat mixture.

Repeat layers, ending with a layer of tortillas on the top. Sprinkle the cheese over the top.

Bake for 20 minutes or until hot and melty.

Serve sprinkled with chopped cilantro, guacamole, and extra sour cream, as desired.
---