Homemade English Muffin Bread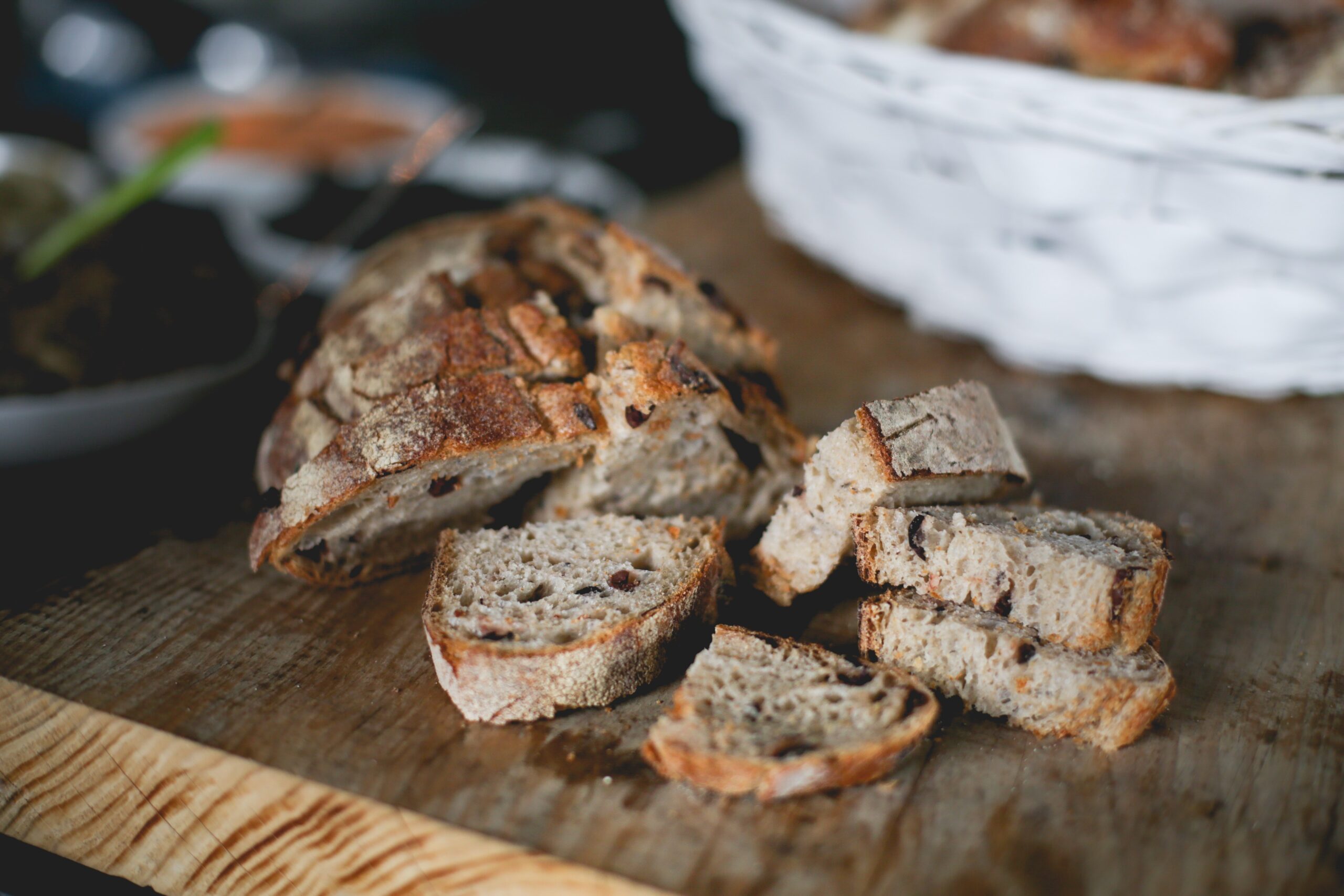 I have made English Muffin Bread for years. This bread is delicious and so quick to make. You do not need a mixer and no kneading is involved. Another recipe your family is going to love!!
Who Invented English Muffin Bread?
We have a British man to thank for the English muffin, though this tasty bakery treat was born here in the United States. 
INGREDIENTS YOU WILL NEED…..
all purpose flour
sugar
salt
yeast – regular or rapid rise.
cinnamon
raisins
Use a
Danish Dough Whisk
to mix the dough.
 Let the bread cool completely before slicing. Once bread has been fully cooled, it can be sliced. Each loaf can be sliced into 10 slices.
Homemade bread just can't be beat! The smell of it baking and then that first bite slathered in butter!
Seriously guys, this is so EASY to make!
I do hope that you enjoy this recipe and will make it again and again.
Ingredients
3 cups all-purpose flour
2 tbsp sugar
1 1/2 tsp salt
1/4 tsp baking soda
1 tbsp instant yeast
1 tbsp cinnamon
1 cup milk
1/4 cup water
2 tbsp vegetable oil
1/2 cup raisins
cornmeal, to sprinkle in pan
Instructions
Whisk together the flour, sugar, salt, baking soda, instant yeast, and cinnamon in a large mixing bowl.

Combine the milk water, and oil in a separate, microwave-safe bowl, and heat to between 120°F and 130°F. Be sure to stir the liquid well before measuring its temperature to get an accurate reading.

Pour the hot liquid over the dry ingredients.

Beat at high speed (using a hand mixer or a stand mixer) for 1 minute. The dough will be very soft. Add the raisins and mix until combined.

Lightly grease an 8 1/2" x 4 1/2" loaf pan, and sprinkle the bottom and sides with cornmeal.

Scoop the soft dough into the pan, leveling it in the pan as much as possible.

Cover the pan with plastic wrap sprayed with nonstick cooking spray, and let the dough rise until it's just barely over the rim of the pan, about 45 minutes to 1 hour.

Towards the end of the rise, preheat the oven to 400°F.

Remove the plastic wrap, and bake the bread for 22 to 27 minutes, until it is golden brown.

Remove the bread from the oven and turn it out of the pan onto a rack to cool. Let the bread cool completely before slicing.
---