Homemade Caramel Apple Dip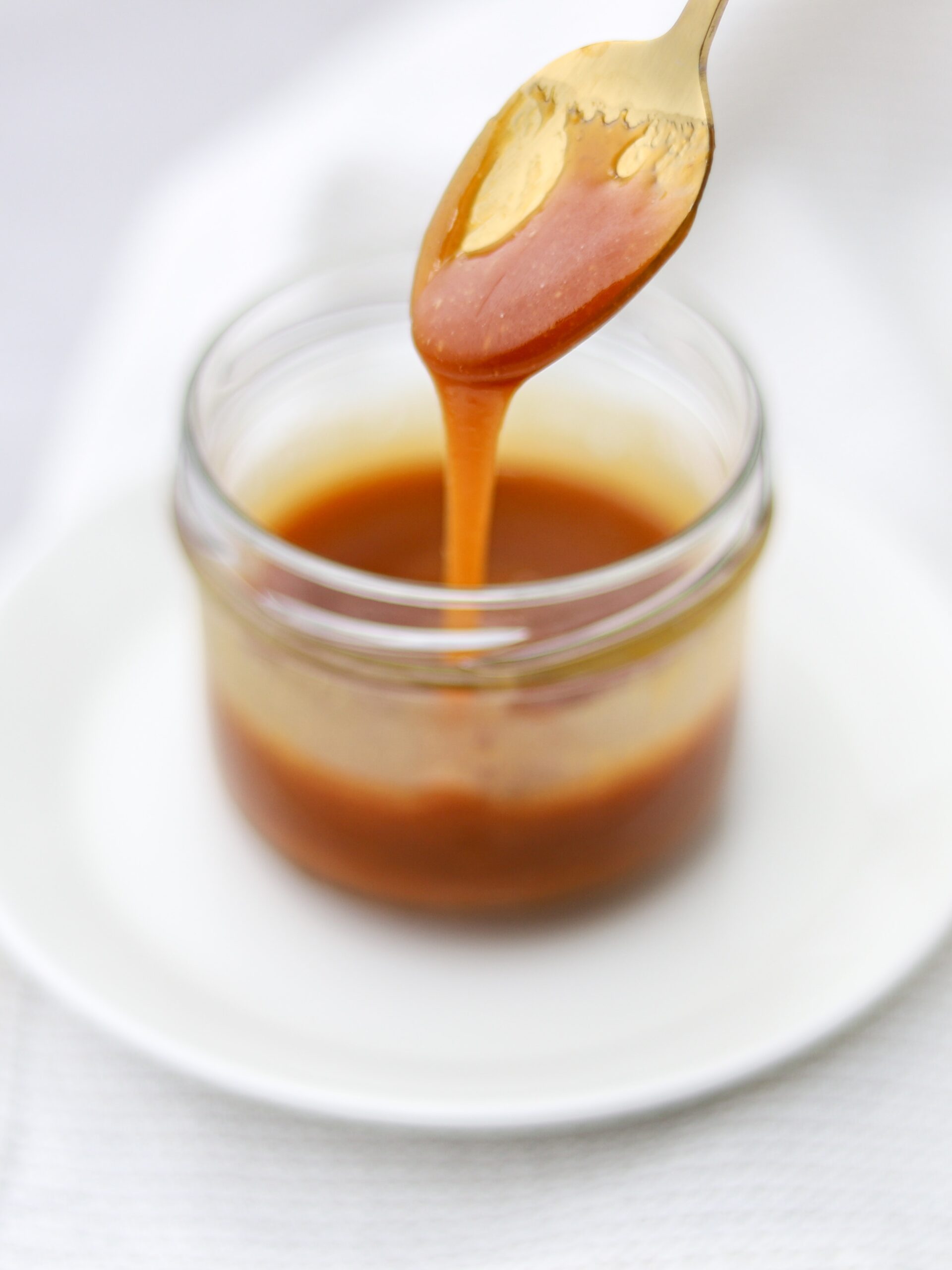 Last night our family got together and we had a Halloween party. Since I had lots of apples left over from the orchard I made an apple bar.I sliced apples on a tray and filled cupcake papers with Halloween sprinkles, candy bar bits, crushed peanuts, little marshmallows, and little chocolate chips. I made this easy Homemade Caramel Sauce to dip the apples in and then smother them in the goodies. It was a huge hit, absolutely delicious and super easy to make.All you need is just 4 ingredients and 15 minutes to make this creamy divine caramel sauce. Put it on vanilla ice cream, apple crisp,brownies or drizzle some in your hot chocolate. It will keep for a long time in your refrigerator and you can even freeze it.With the holidays coming up Caramel Sauce makes a fabulous gift! Pick up a cute jar at Hobby Lobby and leave one for your mailman, your child's teacher, or your neighbors.No more store bought sauce, make this lick-the-spoon easy caramel recipe for all your holiday dessert recipes! Let's make some caramel sauce….
Ingredients
1/2 cup butter
1 cup brown sugar
1/2 cup honey
1 14 ounce sweetened condensed milk
Instructions
Melt the butter in a heavy saucepan over medium-low heat.

Add the remaining ingredients, have heat on low and bring to a boil, stirring constantly.

Cook for 3 minutes, stirring constantly you need to be right on top of this or it could burn. (I learned this by burning my first batch)

Remove from heat, let cool a bit and then pour into a serving bowl.

Refrigerate any leftovers.
---