Heavenly Rocky Road Fudge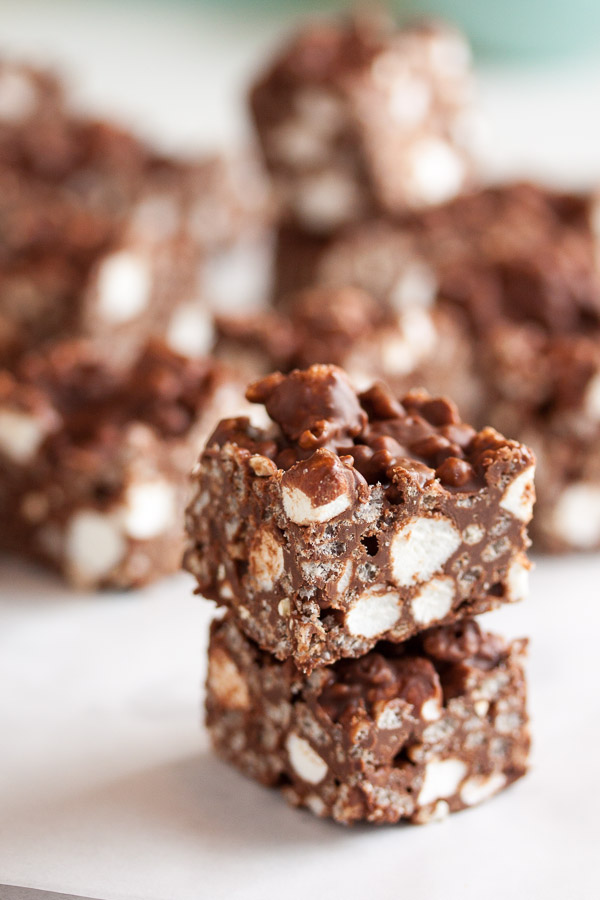 This classic Rocky Road Fudge recipe is a delicious holiday treat! Package some up for friends and family for gifts this year and make sure you save some for yourself. Made in just minutes and loaded with chocolate, marshmallows and chopped nuts you do not want to lose this recipe.There's only 4 ingredients – super easy to make – and turns out perfectly every time.All you need to make Heavenly Rocky Road Fudge is a mixing bowl and a microwave. This is also a great recipe for kids to help with in the kitchen.SOOOOO yummy and simple. 
Ingredients
2 cups semi-sweet or milk chocolate chips
1 cup miniature marshmallows
1/2 cup crisp rice cereal
1/2 cup peanuts
1/2 cup butterscotch chips, flaked coconut or raisins optional
1 tsp vanilla
Instructions
INSTRUCTIONS
In a large microwave safe bowl melt chocolate chips on high for 1-1/2 minutes then stir.

Microwave 30-40 seconds longer or until smooth.

Blend in the marshmallows, cereal, peanuts, and vanilla. If desired add butterscotch chips, coconut or raisins.

Spread into a buttered foil-lined 8-inch square pan. Chill until firm.

Lift out of pan and remove the foil then cut into squares.

Makes about 1 pound.
---